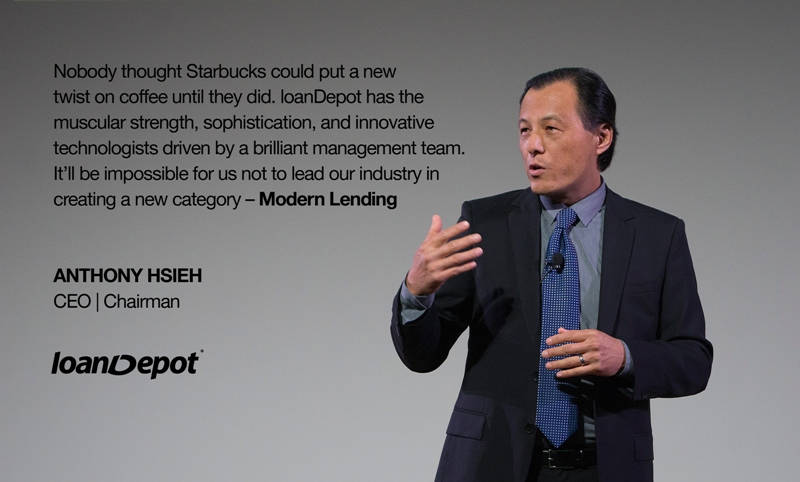 It's been an exciting year of incredible milestones for #TeamloanDepot. The volume and velocity of achievements for our entire company, including loanDepot, LDWholesale, LDEscrow, imortgage and Mortgage Master are impressive both in type and number.
So, what better way to celebrate a job well done while setting the stage for our upcoming successes in 2016 than to dine and dance the night away at the Disneyland Hotel.
This past weekend, our Southern California-based loanDepot associates enjoyed a special evening complete with one of his inspiring and special commemorative team sessions by our Chairman and CEO, Anthony Hsieh.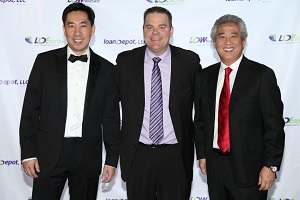 And celebrations for a fantastic year are not just for the SoCal team. Equally exciting and celebratory events will be held at our Texas, Arizona and Tennessee campuses, with our loanDepot, imortgage and Mortgage Master families enjoying their own extravaganzas.
Headlining our celebration in SoCal was that special number: 5,000. loanDepot is a true growth story. In fact, loanDepot has grown by more than 1,000 associates in 2015 alone—that's 1,000 more associates who are helping responsible borrowers nationwide with their lending needs. It's also 1,000 associates earning good livings so they can care for their families and extended families in communities nationwide. And that growth is only continuing—with our IT department looking to hire at least 100 more associates in the next few months alone.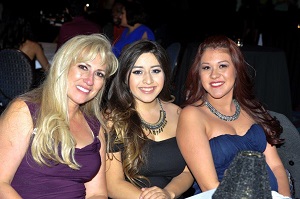 Other impressive company milestones worthy of cheer include:
We were named #1 Top Workplace for 2015 by the Orange County Register and Top Workplace in Tennessee by The Tennessean.
Our impressive funding volumes. In fact, overall funding volume across our entire loanDepot lending platform for the first half of 2015 reached $14.3 billion, an increase of 165 percent over the first half of 2014. What does that mean? We're reaching—and helping—thousands more borrowers every day with the credit needs.
We are closing out the year with more than 110,000 loans funded.
The launch of our personal and home equity loan products, making us the first marketplace lender to offer American consumers a choice of purchase or refinance home loans, unsecured personal loans and home equity loans on one tech-enabled lending platform. Since launch, we have funded more than $250 million in personal loans.
Our Arizona campus doubled in size and loanDepot now operates from nearly 1 million square feet of office space nationwide.
We ranked in the top 15% of the 5,000 companies listed on this year's Inc. 5000 list, coming in at No. 746 with 604% growth from 2011 to 2014.
2015 is nearly over, but our impressive momentum and excitement for the future are just getting warmed up. Rather than look back, we are looking forward to the future of our company, our nation and America's lending landscape. 2016 is set up to be the best year yet—and we are more than excited at the prospects and opportunities that await us—and you!