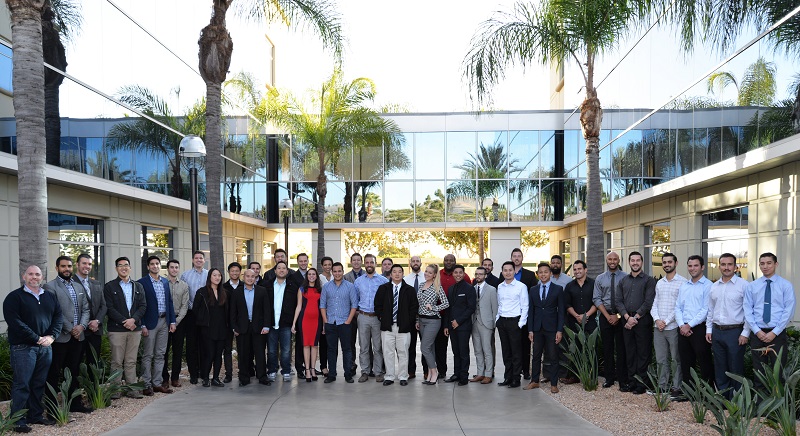 Part of loanDepot's commitment to helping responsible borrowers nationwide centers around continuing education for its #TeamloanDepot associates. Our recruiting team not only selects the best and brightest—but also those individuals who are deeply motivated to go the distance for each and every borrower.
loanDepot's Learning and Development team, led by Minh Tong, VP, Learning and Development, is continuously enhancing the company's courses and programs to ensure they provide the foundational training essential to support every #TeamloanDepot associate's goals and aspirations. Most recently, Tong and his team unveiled a new, more rigorous Accelerated Career in Effective Sales (ACES) class, which combines 10 weeks of intensive classroom training with hands-on peer-to-peer coaching. The result? A new, state-of-the-art, comprehensive lending curriculum.
On hand for the first graduating class of this newly enhanced curriculum was Alex Madonna, senior vice president, sales. Madonna urged the new graduates to be excited—but be prepared as they transition into their new roles.
"Your effort, engagement and coachability will make all the difference," Madonna said in a special commencement speech to the new graduates and their families.
Senior Corporate Trainer Leslie Nguyen was equally supportive of her graduating class. Her recommendations to her candidates as they entered the 10-week odyssey: "Starting on this new career journey, learn to trust," she said. "Trust the process, the practices and most of all, yourself."
Are you interested in an exciting career in a fast-paced industry? Are you motivated to 'be the difference' in responsible borrowers' lives? If the answer is "Yes!," ACES classes will be offered throughout 2016 at our Lake Forest, Calif., Scottsdale, Ariz., and Plano, Texas campuses. Please email careers@loandepot.com for more information.