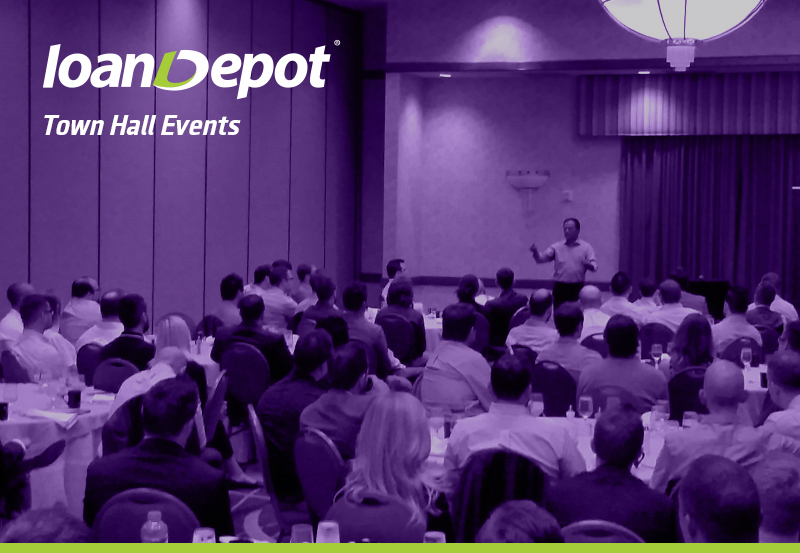 One of the many great benefits of life at loanDepot is the hands-on approach our Chairman and CEO Anthony Hsieh uses to stay connected with all 5,200 of our #TeamloanDepot associates. Instead of only connecting during holiday functions or annual Town Hall events, Hsieh is truly a CEO on the Go, driving our daily activities through his passion to help responsible borrowers by engaging with #TeamloanDepot directly and often. In additional to updating our nation-wide workforce through personal emails, he regularly visits with our #TeamloanDepot associates in person no matter their location —a major undertaking for a company with reach in all 50 states.
This week found Hsieh on a whirlwind Town Hall tour in all time zones. Associates in greater the Chicago, Nashville, and Orlando areas met up with Hsieh for direct and engaging conversations. Together with key members of his executive team, he laid out the framework for the company's continued expansion and growth. Next week, Hsieh will embark on yet another tour—as a keynote speaker at LendIt China. In Shanghai, Hsieh will share his journey molding our great company from start-up to stardom, including broader industry insights—and personal lessons learned along the way—to entrepreneurs from Europe and China.
Interested in working for a company that values your insights and suggestions? Email your resume today to careers@loandepot.com.