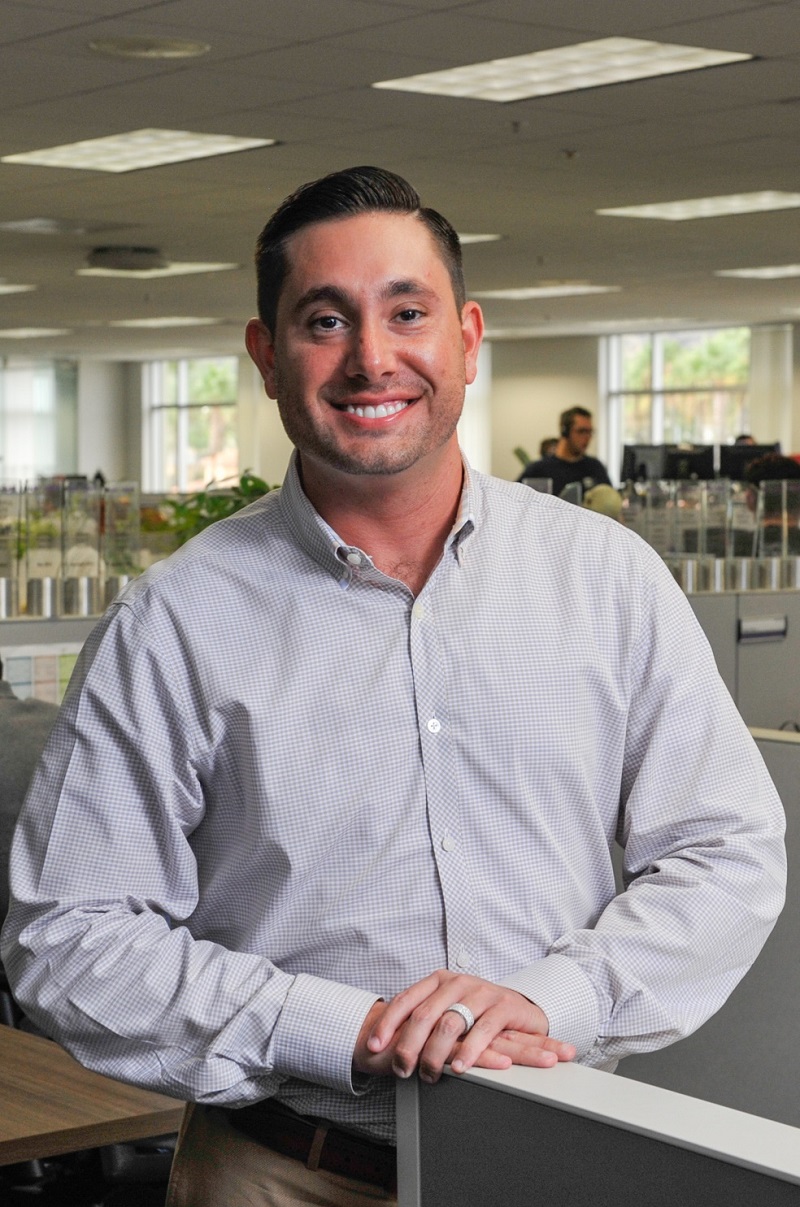 How do you go from mortgage banker to SVP of sales in less than 24 months? According to #TeamloanDepot Senior Vice President Al Murad, by pushing yourself daily to be the best you can be.
"A career with loanDepot is a once-in-a-lifetime opportunity," says Murad. "To make the most of your experience you can't let yourself get to a spot where you're comfortable – or take your foot off the gas – you have to try to run a little bit faster every day."
Murad lives to his word. He joined loanDepot in May of 2011. By February, 2012 he was a branch manager. By December, 2012 he was a vice president. And, by August of 2013, he was a senior vice president.
Recruited by Tomo Yebisu, executive vice president of corporate development, Murad was sold on the company vision. "What's incredible is that many of the stories that Tomo and Anthony shared with us four years ago have played out," recalls Murad. "When Anthony said we were not just going to be a mortgage company, but that we were going to be a major player in the financial industry offering a wide range of products that consumers need seemed in the distant future. And now, four years later, here we are. This didn't happen by accident. This was Anthony's vision."
Adds Murad, "Every day, things will happen that make you say 'I remember when Anthony said this is something we're going to do.'"
To Murad, the most appealing aspect of working at loanDepot comes down to one thing: opportunity. "The velocity by which people can grow here is pretty incredible, as is the exposure you get at the top levels of the company," says Murad. "To have a Founder and CEO who personally emails the teams and who wants to have transparency with us is unique. That we have a Speak Up box where you can email him directly with suggestions and comments is awesome. Our company culture is very different from other consumer lending companies."
For Murad – and for the new hires he selects for the Texas and Tennessee offices – the volume of information shared and the education provided by the company is one of its strongest assets. "Our company is very good at sharing information across all levels — which is what makes it such a unique place to work."
Adds Murad, "Associates get a lot of exposure to a dream team of leadership here, and that's my favorite part of the working day. Every day, I feel like I learn a little bit more, I get a little more exposure. I am becoming a well-rounded executive in our industry because the people at the top are willing to invest so much time and effort."
While the work can be difficult and the hours long, Murad believes loanDepot's unique corporate culture keeps morale high. "Working here is very much a family environment. We work hard and we spend a lot of time together, but there's a camaraderie in all of the departments – especially sales – where you don't feel like you're coming in to work every day, but more like you're spending time with your best friends and your family."
What's the most invaluable thing he's learned while being with loanDepot? "The importance of culture," explains Murad. "Watching Anthony and the amount of focus he puts on making sure people are happy and feel comfortable funneling information to the top. That's what's really helped me mold my leadership style and my brand as a leader. I've never seen a CEO care so much about the people and how happy they are at work."