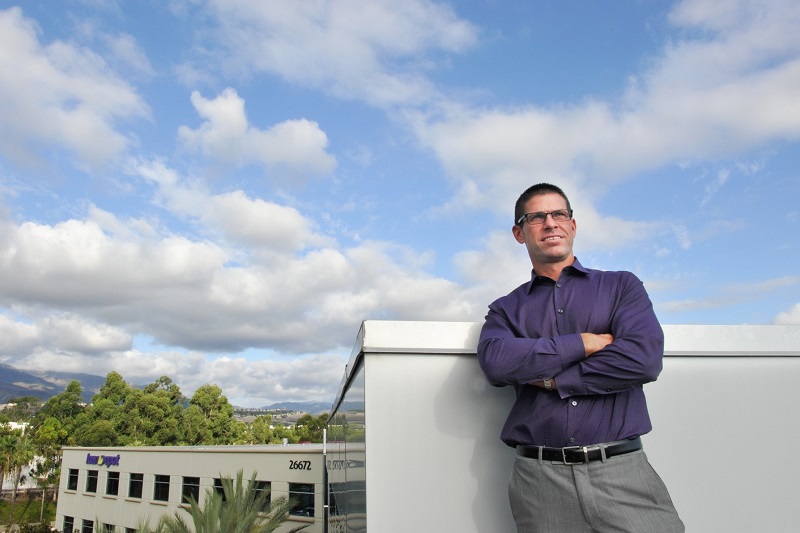 For Alex Madonna, every day is filled with exciting new projects and new objectives.
As one of an original handful of #TeamloanDepot members, Alex Madonna has grown his career along with the company. A mortgage industry veteran and senior vice president of sales for direct lending, he is committed to helping responsible borrowers with their credit needs.
Alex's first role at loanDepot was production manager. After 18 months, he was promoted to director of national sales. Always looking for the next career challenge, he went to Arizona to help open the Scottsdale online business production center, and then returned to Foothill Ranch as a vice president of sales in January 2012.
While Alex's role has changed over the years, he always finds himself challenged. It was announced Sept. 4 that he was promoted to senior vice president of sales for direct lending, largely due to the leadership and innovation he's demonstrated as loanDepot has taken its products from a mortgage-only operation to a multi-product line, full-service lender.
"For me to define my greatest challenge at loanDepot is difficult because every single day is a new project, a new objective – so it's always a quest to achieve something we haven't before," Alex said. "It's kind of an underlying mantra of the company that we are always working to become better; we are always being challenged."
His experience recruiting and training continually reconfirms our culture at loanDepot is special.
"I think people know quickly – often on the first day – that this company is different," he said. "When you believe in the vision of this company and let go of your past experiences, that's when the light bulbs come on for people. This company offers something unique, and they recognize it quickly for themselves."
When asked what the most standout or significant moments for him at loanDepot were, he said, "That first funding was incredible! The members of our funding team came running from their offices and down the halls and we were screaming and cheering. It was a great experience to be one of the first in the company to help a consumer with their lending needs and be one of the first to fund that first loan."
His advice to new employees of loanDepot:
"No matter where you came from, if you think, trust and follow the plan, you will be supported and you will find your personal best."