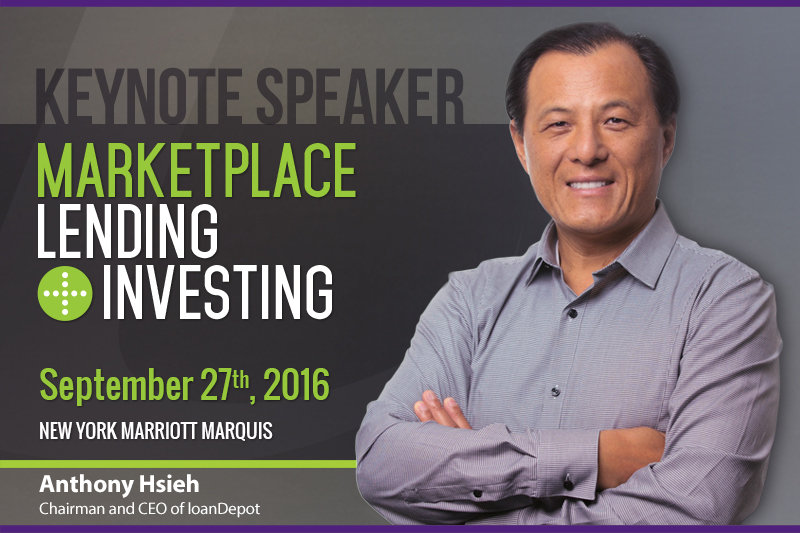 As modern lending continues to grow and mature, American Banker looks to industry icon and loanDepot Chairman and CEO Anthony Hsieh to make sense of today's market dynamics and the road ahead. Hsieh will share his insights and experiences through multiple credit cycles spanning 30 years, economic conditions, and his deep knowledge of consumer behavior to other industry experts in the audience on September 27th at the New York Marriott Marquis in New York City.
In its third year, the Marketplace Lending + Investing is a two-day conference where lenders, investors and banks gather to discuss the rapid growth and evolution of consumer finance through technology and data as it moves lending into next phase. More information on the Marketplace Lending + Investing may be found here.
Interested in being a part of history—and helping responsible borrowers nationwide achieve their dreams? Check out our current openings here.