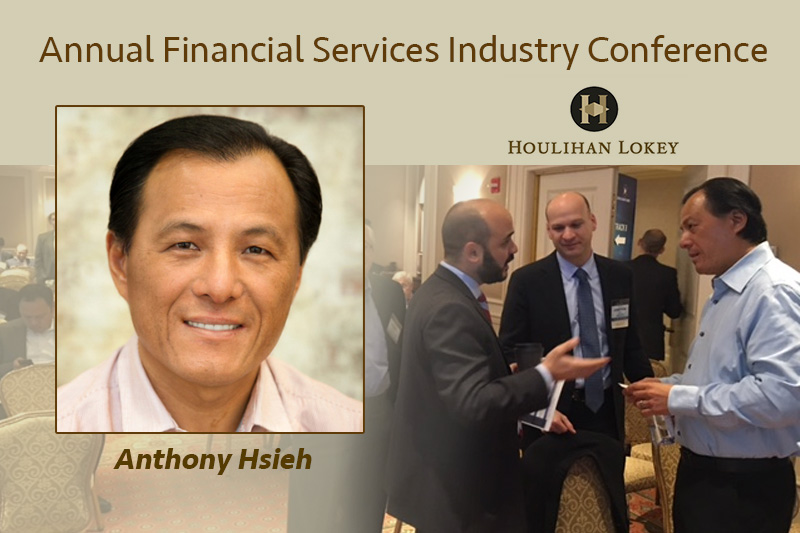 When Houlihan Lokey announced the theme of this year's conference – Change, Challenge, Opportunity – it was only natural that they turned to financial visionary Anthony Hsieh to share his insights and wisdom. Hsieh is an industry architect known for creating companies with innovative distribution models and unparalleled business integrity delivered through a blend of high-tech, high-touch operational excellence. He joined other presenters and panelists from more than 20 leading public and private companies at the one-day event in New York City designed to help define and advance strategic alternatives and objectives.
Hsieh's vision extends beyond mortgages. In fact, loanDepot was the first nonbank online lender to offer personal, purchase, refinance and home equity loans to responsible borrowers nationwide. To date, loanDepot has funded over $60 billion in personal, purchase, refinance and home equity loans. More importantly than loans funded is #TeamloanDepot's 5,000+ members—including 1,500+ licensed loan officers—dedicated to work tirelessly to ensure responsible borrowers have access to the credit they need to fuel their dreams.
Each new venture Hsieh has launched gives him the opportunity to improve upon his past successes. He uses his unmatched industry knowledge and ability to navigate multiple credit cycles to bring new opportunities to the financial industry.
So, what's next? For the lucky attendees at the Houlihan Lokey Annual Financial Services Conference, a brief glimpse of the future revealed Hsieh's vision.