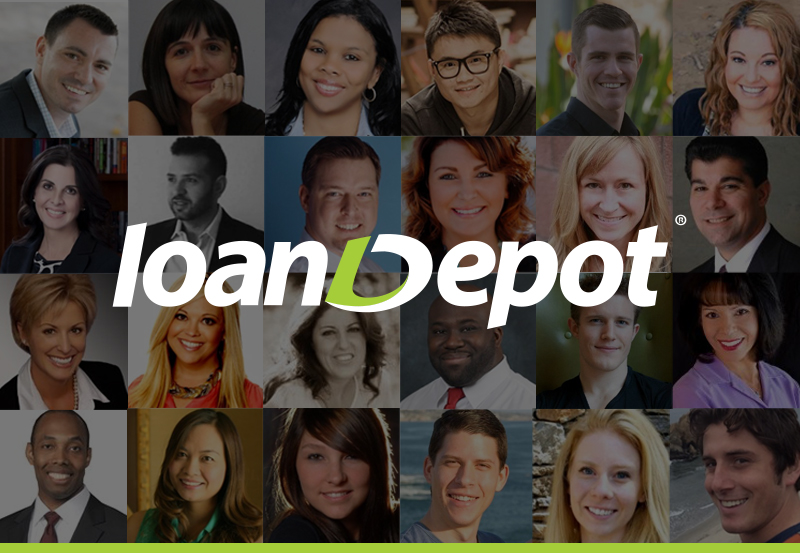 Early this morning our Chairman and CEO, Anthony Hsieh posted on LinkedIn, telling the world that we are hiring and looking for our nation's best talent to join our great company.
Within minutes the ground swell began and things blew up. #TeamloanDepot mobilized within minutes, sharing, liking and commenting on his post. 55 likes and 3 comments turned into 840 likes and 91 comments before 1:30pm.
It was amazing to see how excited and passionate our team really is about working here and being a part of our company.
From escrow, underwriting, and wholesale to production, finance and technology…members of #TeamloanDepot from every time zone and region of our great nation kicked into action.
If you didn't already see the comments on our Chairman's LinkedIn page, here are a few you just can't miss:
Amy Costa – Best place to work, hands down! Love the culture and it starts from the top
Keven Culp – I'm new to the industry coming from IT – it was breath of fresh air for me. I truly look forward to coming into the office every day and can't wait to see what else we have in store
Heidi Powers – I knew why loanDepot was voted Best Place to Work in OC within the first few days of working here. A great place to work begins with great leaders and we've got them here!
Paul Ramos – There is no place like home! If you are looking to be a part of a winning team, look no further. Our loanDepot family is growing nationally! Invest the time to learn more about our incredible organization. If you want to take your career to new levels…with a company that has the strength and size…that promotes top talent…and values every employee, please click on the link – https://careers.loandepot.com/ We have it all and our benefits package is incredible
Marcus Montrose – Working as a licensed lending officer for loanDepot just over a year now and it's changed my family's life and the lives of our customers!!! Jump in; the water's fine.
Shelly Wood – So proud to be part of this team here in Texas! We are a modern company and passionate about our industry. Thankful to call loanDepot home!
These are a small fraction of the sincere endorsements #TeamloanDepot was inspired to share about our culture, leadership and the work we do every day. These and hundreds of other reasons are why loanDepot is consistently voted by our employees as a Best or Top Workplace in the communities in which we operate.
If you'd like to learn more about our company, our culture and your potential future as a member of our 5,200 strong team, please contact us at: careers@loanDepot.com
We want to hear from you and invite you to follow us on LinkedIn, Facebook or Twitter.
Wishing you and your family and very Happy 4th of July!