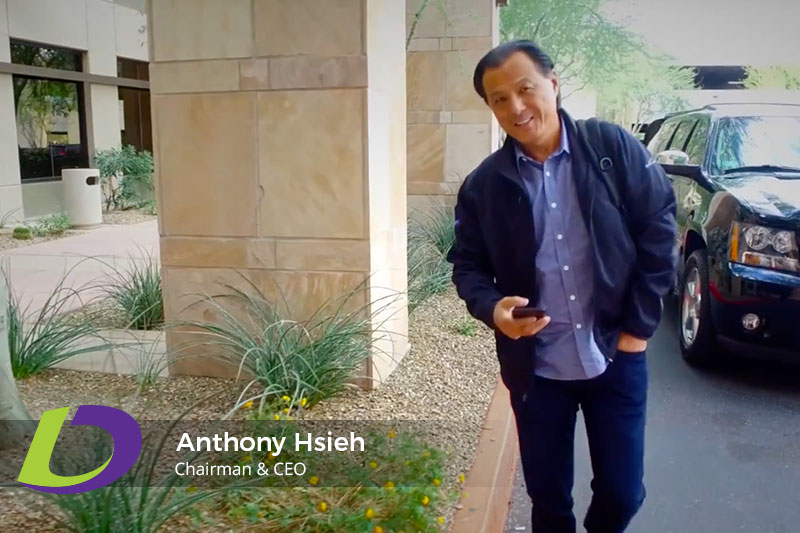 As loanDepot continues its upward momentum as America's fifth largest retail mortgage lender, #TeamloanDepot associates share their praise for the leadership of our Chairman and CEO Anthony Hsieh. In just seven short years since loanDepot's launch, Anthony's visionary guidance is leading us to the $100 billion funding milestone in under 7 years ─ underscoring loanDepot's growth as a nationally recognized brand, known for integrity, forward thinking and responsible lending.
Listen in as our team explains difference that is loanDepot:
While Anthony makes it clear that the talented team he has assembled is well on their way to becoming something significant, it is his leadership that has earned him praise as a fearless innovator.
"Anthony is a fierce competitor, and losing is not an option for him."
- Chad Smith, EVP, Production, Direct lending
"I'm always inspired. And Anthony is always providing that constant inspiration."
- Melissa Koupal, SVP, Loan Integrity
"He is a very inspirational leader and that is an incredible gift for a leader to have when running an organization as complex as ours."
- Dan Hanson, Chief Retail Production Officer
"He's not only the most talented man in the room; he's the hungriest."
- Debora Wilson, SVP, Operations
"What sets Anthony apart as a leader and an entrepreneur is his vision."
- Peter Macdonald, EVP, General Counsel
Interested in playing an instrumental role in making history with America's 5th largest lender? Email your resume and area of interest to hello@loandepot.com.