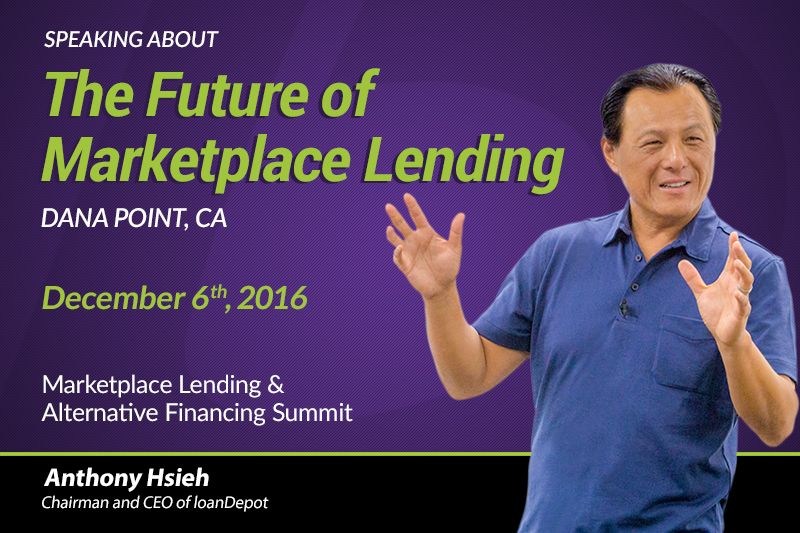 Top consumer lending professionals are making plans to hear our Chairman, Anthony Hsieh, speak at the upcoming Marketplace Lending & Alternative Financing Summit, which will be held Dec. 4-6 in Dana Point, Calif. Designed as an educational forum, Hsieh will offer an in-depth review of the current marketplace lending landscape as well as discuss potential changes and challenges in this exciting arena over the next five years.
Hsieh's presentation will be followed by a panel discussion on Current Capital Raising Dynamics for Marketplace Lenders. Our Chief Financial Officer, Bryan Sullivan, will serve as one of the panelists.
Organized by New York-based Opal Group, the Marketplace Lending & Alternative Financing Summit is unique due to its hands-on approach to the traditional conference setting, offering multiple intimate-setting discussions, hands-on workshops, one-on-ones, panels and roundtables to ensure a lively, dialogue-driven discussion.
Follow Anthony Hsieh on LinkedIn and Twitter. Follow all of the Summit action on our LinkedIn, Facebook, Twitter and Instagram channels.