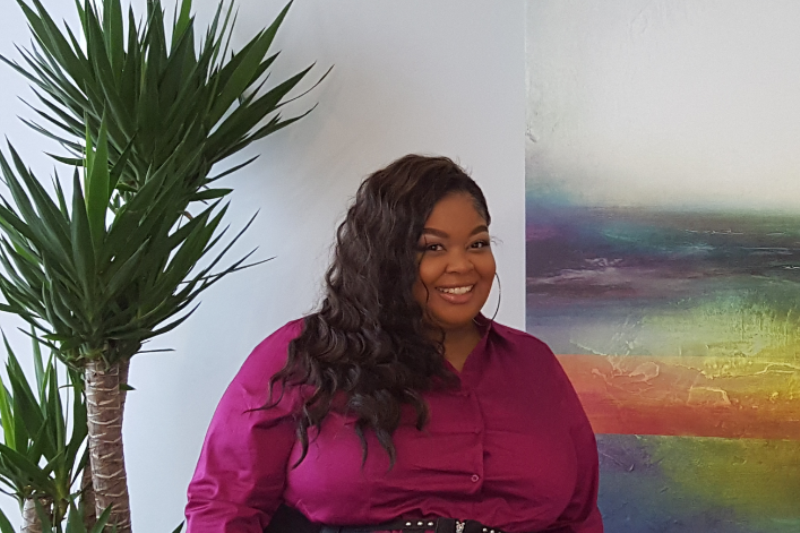 For Brandi Pace, it was loanDepot's reputation that initially caught her attention, but it is the camaraderie of her team that makes every day special. Pace is a closer III with loanDepot's wholesale division based in Plano, Texas.
"loanDepot's reputation as a solid, growing company filled with opportunity is well deserved ," explains Pace. "But it's the daily interaction with my teammates that makes every day fulfilling."
Pace, who has been with the company since October 2014, enjoys the team atmosphere that has been cultivated at the division's Plano, Texas offices.
"Our team is truly supported at work, including before- and after-work activities," she says. "These activities, like our morning dance class, help keep us connected, open and communicating with each other."
This camaraderie is especially helpful as the company continues its impressive growth trajectory.
"On any given day we're extremely busy talking with customers and vendors to ensure that every customer's loan moves quickly to funding," Pace explains. "You need to be a strong communicator, be organized and able to manage quantity and quality with ease."
Pace and her team were on the front lines with recent TRID regulatory changes.
"TRID changed everything as it relates to how to close a loan," says Pace. "But thanks to our excellent training, we were exceptionally well-prepared."
Pace credits the exceptional training for enabling her to easily transition to the new processes.
"I was responsible for managing the remaining DSE and HUD loans that already were in process," explains Pace. "I felt a strong sense of accomplishment when I easily transitioned to our new procedures."
Pace credits her success, in part to her close-knit team. "We have a very strong team atmosphere," adds Pace. "Our team works together to ensure that every customer is treated with LDWholesale best practices in mind."
Interested in a career with LDWholesale? Check out our openings.
LDWholesale is a division of loanDepot. Learn more.