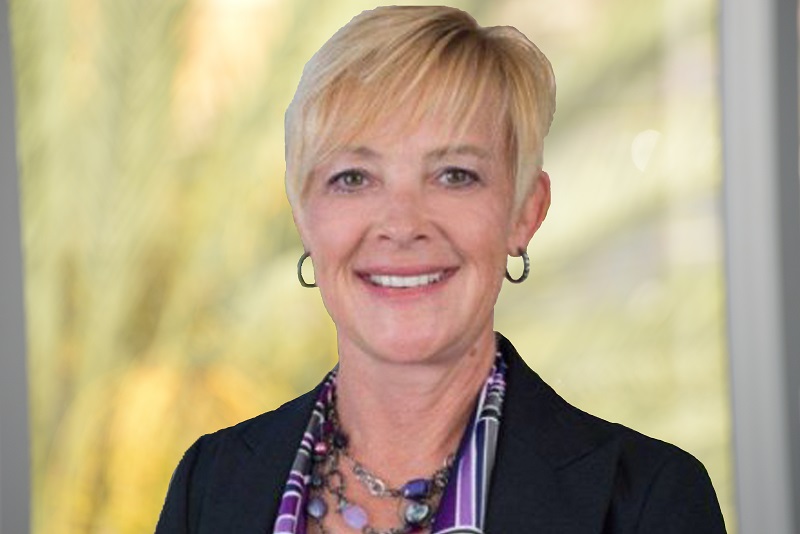 Ask Account Executive Brigette Dobson what gets her excited about coming to work and she'll tell you: "I absolutely love loanDepot because of the people and their commitment to our brokers and their clients," says Dobson. "I'm very proud to represent the company's wholesale division because I know everyone is willing to go the extra mile to help people."
Dobson, who joined loanDepot's wholesale team a little over a year ago, has enjoyed a successful career in the mortgage industry with a variety of big name lenders since the 1990s. But she couldn't be happier than she is right now.
"I'm part of a great company that is doing truly amazing things," she explains.
Among the many achievements Dobson has enjoyed in her first 12 months was when she helped submit the wholesale division's first TRID file.
"One of my brokers submitted the first TRID file that was received by the wholesale division," explains Dobson. "It was very smooth and flowed perfectly. At the end of the day, the broker and borrowers were very happy, and of course, we were delighted."
But Dobson was not surprised.
"I couldn't imagine being anywhere else for the TRID rollout. For many companies, TRID was a massive challenge, but at loanDepot, we were well prepared," Dobson explains. "We had so much training material available about TRID that we stood out as the wholesale lender that knows how to handle process changes and a brand that provides our team with great resources. The way we approached TRID speaks volumes for how much we appreciate brokers and know how to meet their needs."
Dobson raves over her associates' ever-helpful perspectives as well as the company's well-thought-out infrastructure. She also says that company's custom-built online portal is among the best in the business.
"Our portal is just extremely user-friendly," says Dobson. "Once I train a broker on how to submit a file, I never have to re-train. They're off and running."
But her favorite part of working with loanDepot is the company's unique approach to the industry.
"Unlike many companies that are skeptical about change, we embrace it," she adds. "We love change. We're willing to adapt to always be the industry's go-to wholesaler. We'll never stop innovating."
Her advice to new colleagues joining the loanDepot family?
"Don't hesitate to reach out to anybody with questions," says Dobson. "We're all here to support one another and to provide each other with feedback and ideas."
For Dobson, joining loanDepot's wholesale division was the best career decision she's made. "The company culture is truly unique. I was looking for a place I could call home with a family atmosphere," she explains." I found it at LDWholesale. All of my paths over these years have led me to this place."
Interested in joining a company where you're family? Check out our current openings.
Interested in becoming a partner?
Learn more about LDWholesale.