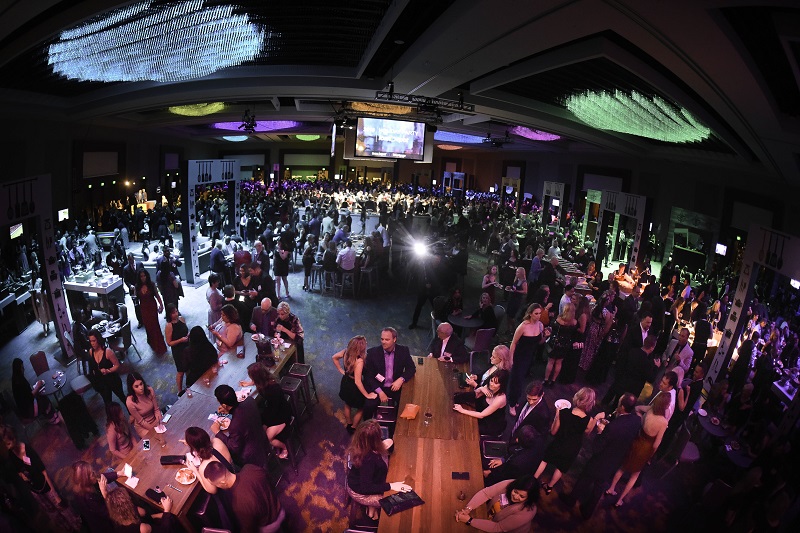 Saturday was another day of celebration for #TeamloanDepot, as more than 3,300 retail lending associates gathered to celebrate a record-breaking year as we prepare for another history-making year ahead.
"I'm grateful and honored to be working with such talented people as it takes a special group of people to get where we are – the fifth largest retail lender in just six short years," said Chairman and CEO Anthony Hsieh.
The San Diego, Calif., event was held at the San Diego Marriott Marquis & Marina, spilling over to the nearby Grand Hyatt. At the event, Hsieh was joined by Dean Bloxom, president, retail - imortgage, David Norris, chief revenue officer, and Dan Hanson, executive vice president, national production, retail - imortgage, who, following an entertaining video skit, led the team in celebration late into the night.
Amid the holiday celebrations, #TeamloanDepot associates are more excited for 2017 and the major impact the company will continue to have as it redefines modern lending.
"We're about to begin our eighth year as a young, contemporary, powerful, aggressive and spirited company," Hsieh continued. "loanDepot will become an easy-to-remember household name faster than you might expect. We are a trusted lender that will treat customers with care, delivered with new technologies that are designed to delight and make life easier."
Interested in keeping up with the latest at loanDepot? Follow Anthony Hsieh on LinkedIn or Twitter. Want to join us in our history-making mission? Email us with your resume and your area of interest to hello@loanDepot.com.