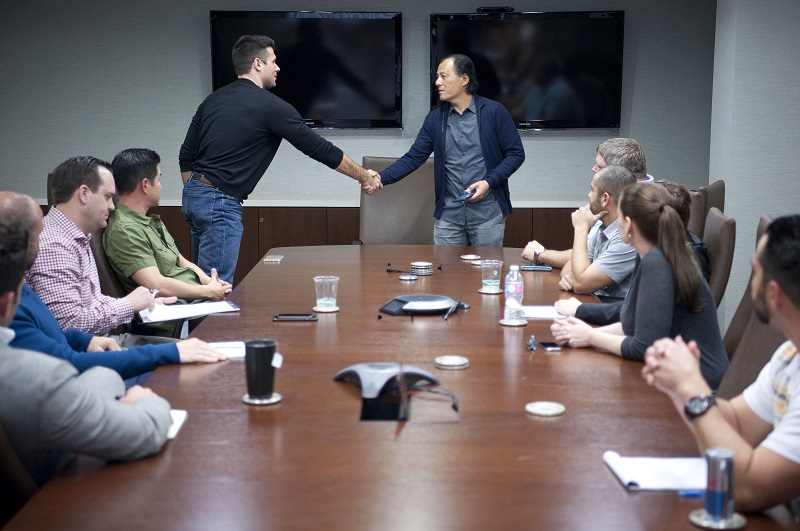 Having the opportunity to sit down with our Chairman and CEO, Anthony Hsieh, for a CEO Connect session is valued opportunity for all #TeamloanDepot members. For 14 of loanDepot's best and brightest licensed loan officers, it was a chance to talk with the modern lending visionary about his perspective on the company's future and what 2016—and beyond—will bring.
The meeting, which focused heavily on the vision for the company, included a strong theme of team effort, which is a core tenet of #TeamloanDepot.
"When you come to a company like loanDepot, you get a collective mindset for one goal," explains Licensed Lending Officer Chris Hill. "And that's to become better."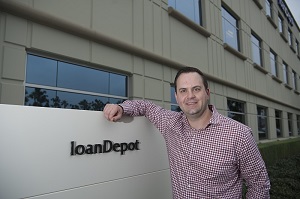 "Today, we talked about how loanDepot is positioning itself to be one of the major players to capture the majority of the market in the future, based on disruption in the past," added VP Sales Bill Goforth. "We also discussed how lending is changing in today's market and what it's going to take for us to position ourselves so that we have the majority of the market."
Joining Hill and Goforth in the meeting were: Atef Aresheh, Lawrence Bernal, Steven Chamas, Jeff Chew, Kim Cuneo, Jacob Ho, Waseem Qureshi, John Rainey, Patty Seller, Ted Sturos, and Steven Tran.
For Goforth, the opportunities offered at loanDepot couldn't be better. "I'm in a unique position and I don't take it for granted," he explained. "If you look at who's in the hall of fame of mortgage lending—more specifically, direct consumer lending—Anthony Hsieh is at the top. It's a rare situation."
For Hill, who recently packed up his car and drove 36 hours to move to California to join the loanDepot team, the meeting reinforced his reasoning behind his relocation. "I was impressed by Anthony's discussions about how we are a brand based on a collective group of intellectual people and that all of that learning is being put back into the company," said Hill. "Work ethic is the base and that it's about what we can accomplish as a collective group that will define where we will be as a company and what our stake will be in the company moving forward."
Added Goforth: "It's exciting to be a part of an organization that is at the forefront of innovation. The company knows where it's going, knows what its strengths are and knows how to leverage those strengths to create a clear and defined path."
Interested in being a part of the force that disrupts the status quo in marketplace lending? Apply here.