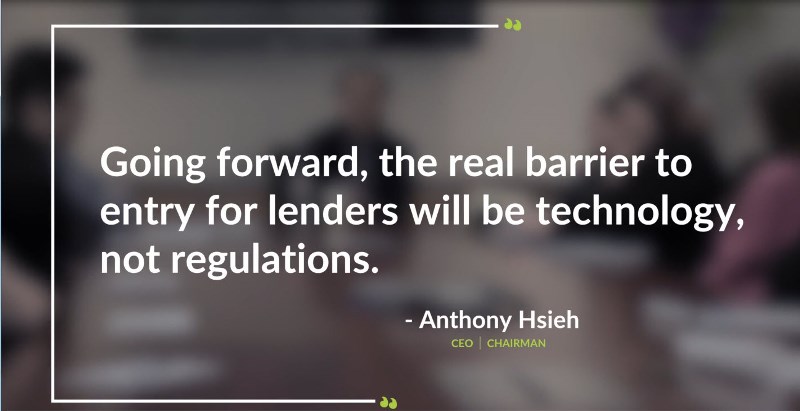 Our Chairman and CEO Anthony Hsieh leads a strong nation-wide force of 5,600 lending professionals with an entrepreneurial spirit working toward a unified commitment to deliver excellence in all we do. One of the ways he stays connected with #TeamloanDepot is through gatherings across our campuses called CEO Connect. It's during these meetings that Hsieh shares his vision for our future and how our united efforts will shape modern lending.
While no two meetings are the same, they include engaging two-way conversations where associates share their thoughts, ideas and concerns. A recent CEO Connect was held at our Scottsdale, Ariz., campus, where Hsieh sat down with associates, talking about the importance technology will play in lending and our leadership in this area.
"Technology is going to define who we are going forward," said Hsieh. "We're spending $40 million this year to build customized technology solutions to help our loan officers and others better serve their customers. In 2017, we'll invest up to $60 million on proprietary technology, and we'll continue growing our investments in this area every year moving forward. With the type of technology in place we are engineering, it'll be very hard for any other lender to catch up," says Hsieh. "Even though the idea sounds simple, it's an undertaking we're committed to and it will take time."
In addition to lending technology initiatives, Hsieh is preparing the company for our ultimate position by building out our suite of quality proprietary loan products.
"As our market share continues to grow horizontally, we'll layer in all types of vertical options," adds Hsieh.
A recent example of his philosophy of accelerating both horizontal and vertical expansion is our recent acquisition of Closing USA and the signing of a definitive agreement to acquire its affiliate, American Title Company, pending regulatory approval. Add in our impressive five-year investment in marketing, advertising and PR and you have the makings of an once-in-a-lifetime brand story.
"At the end of the day, we have the right power, innovation, curiosity and intellect to put it all together and utilize it for the good of our company and our nation," says Hsieh.
Interested in playing an instrumental role in making history with America's 5th largest lender? Email your resume and area of interest to hello@loandepot.com.