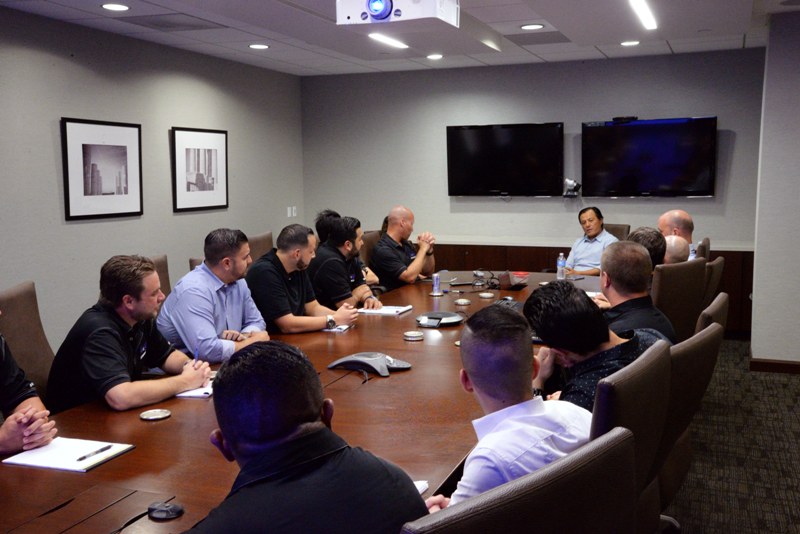 Despite being more than 4,300 strong and growing, loanDepot is very much a company of entrepreneurs working toward a unified goal of delivering excellence in all we do. That effort is led by Anthony Hsieh, our CEO, chairman and founding entrepreneur.
This week, Anthony met with a team of our licensed lending officers for a 'CEO Connect' to talk about how passion and determination make the difference between being good and achieving greatness.
"It's always pretty awesome to hear Anthony speak," says loanDepot production manager Ben Kelley. "To get the opportunity to talk with him about our team's efforts and successes and to hear his vision for the company is powerful."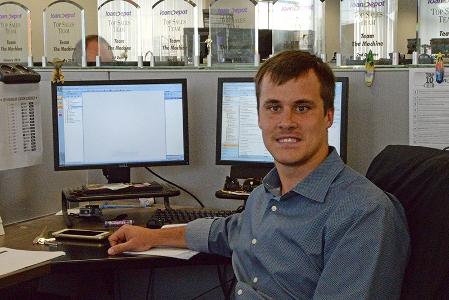 The CEO Connect moments are especially important to Anthony, who leads by example at loanDepot headquarters in Orange County, CA, every day. Whether presenting awards to high achievers or discussing how loanDepot, LLC, is redefining marketplace lending, his energetic spirit and focused approach are part of our daily DNA.
Investing in #TeamloanDepot is the key to success, and our lending officers are no exception. Our ongoing training curriculum includes our industry-leading ACES program, a quarterly course that provides loan officers with the ability to earn up to 11 state licenses sponsored by loanDepot. The ACES program has been so successful and in such high demand that the course has been expanded beyond California to our Arizona and Texas locations.
loanDepot is uniquely entrepreneurial and is virtually limitless in opportunity. If you're willing to work hard, give it your best every day and have an "All In" attitude, your future is bright.
Interested in becoming a loan officer? Email us at
careers@loandepot.com
.