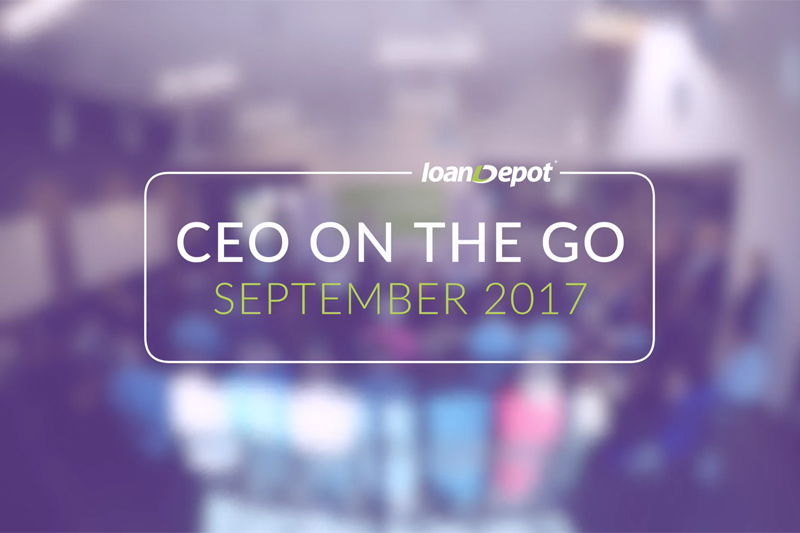 Last week was a busy one for our CEO and Chairman Anthony Hsieh, with multiple events happening south of our headquarters in Southern California. The week's excitement ramped up with a visit to meet with more than 120 people from the greater San Diego team who welcomed Anthony to our campus at University Towne Centre for the latest of his CEO Connect series meetings. Meeting personally with employees to answer their questions and share more details around his vision for the future of the industry is a hallmark of Anthony's accessible and connected leadership style.
"We have to listen to our customers and provide them with an experience that delights them, especially in the digital age where people want to swipe or click to get the products and services they need," Anthony shared. "And we'll be there for them, continuing to go above and beyond, and earning their trust with each touchpoint because that's our goalpost: delighting every customer we work with."
"That's why talented lending professionals will always be a part of our vision for the future of lending," he continued.
The culmination of this trip saw Anthony honored with the prestigious "Person of the Year Award" from the Asian Real Estate Association of America (AREAA). As more than 1,200 people in attendance rose to their feet in a standing ovation, Anthony accepted the award and shared some heartfelt words: "The courage of immigrants is so unique – it allows us all to have a greater appreciation of our opportunities and of this wonderful nation. My journey is far from being over; I wish each of you the best on your personal journeys."
Closing out the month of September with these important events offers a powerful glimpse into the importance and impact these items have on his calendar – meeting personally with team members to provide executive access and connecting with the community to provide representation and visibility – and how they further distinguish our CEO on the go.
Is working under visionary leadership something that could transform the next chapter of your career? Explore careers.loandepot.com to see how your work story can take flight with us.