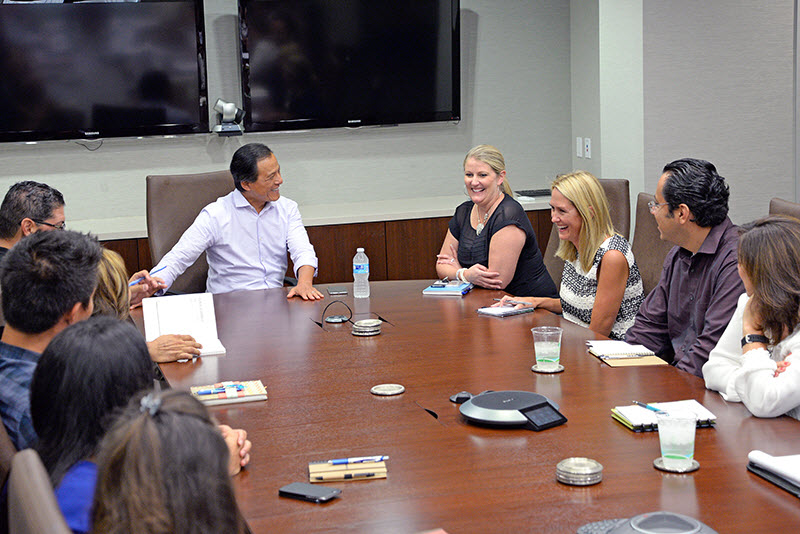 Since its inception five and a half years ago, loanDepot, LLC has been transforming the lending landscape. During that short time frame, we have challenged ourselves to meet the needs of responsible borrowers by providing a diverse array of products, all supported with best-in-class customer service. To accomplish this, we have added thousands of new jobs to America's workforce and plan to add thousands more.
Despite this rapid growth, Chairman/CEO and Founder Anthony Hsieh stays connected to #TeamloanDepot members through regular 'CEO Connects.' These intimate events are the perfect setting for Anthony to share his vision for the company's future and how #TeamloanDepot's efforts will help propel the company forward. An active two-way conversation, associates also are encouraged to share their thoughts, ideas and concerns.
"Anthony provided transparency into the dynamic direction of the company," said Keshia Davis, project manager, corporate strategy. "It's refreshing that even in a company where we have Town Hall Meetings and regular corporate communications, for Anthony to engage with our team face-to-face, listen to our feedback, answer questions and give great advice was awesome."
Anthony established the meetings as a way to nurture the company's entrepreneurial spirit while also guiding its explosive growth.
Shaping an industry takes hard work, talent and planning. Through CEO Connects, each team within the loanDepot family will be armed with the insight and guidance that will enable them to forge new paths in the non-bank lending marketplace.
As Anthony recently said, "We must act like the leaders that we are every day."
CEO Connects, and our unique entrepreneurial environment, give #TeamloanDepot the ability to do just that.
Are you #TeamloanDepot's next game-changer? Apply today at careers@loanDepot.com.