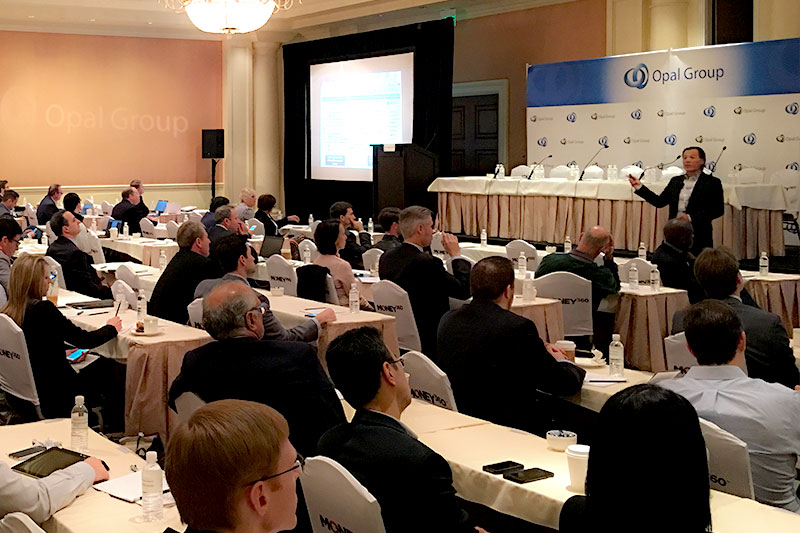 Today our Chairman Anthony Hsieh shared his insights into the future of marketplace lending with investors and industry leaders at the Marketplace Lending & Alternative Financing Summit held in Dana Point, Calif.
"Going forward, the real barrier to entry for lenders will be technology," Hsieh said. "Not regulations."
Presenting to fintech experts from across the country, Hsieh spoke about one of his favorite topics—modern lending—adding his personal insights and forward thinking about consumer credit demand and equity extraction trends.
At the end of the day, Hsieh commented that category leaders will be tech-enabled lending platforms that have scale in the market.
"It's going to be very difficult to find capital for alternative lending moving forward," Hsieh added. "Those who cannot wait for the liquidity to return will consolidate or cease to exist. Lenders who have the agility to pivot within the pie have an advantage over mono-line lenders in that they can leverage more overall lifetime value from borrowers."
Following Hsieh's presentation, our Chief Financial Officer Bryan Sullivan served as a panelist for a lively discussion among industry experts about Current Capital Raising Dynamics for Marketplace Lenders.
Organized by New York-based Opal Group, the Marketplace Lending & Alternative Financing Summit offers a hands-on approach to the traditional conference setting, with a goal of ensuring lively, dialogue-driven conversations.
Follow Anthony Hsieh on LinkedIn and Twitter. Stay up to date on the latest loanDepot news on LinkedIn, Facebook and Twitter.