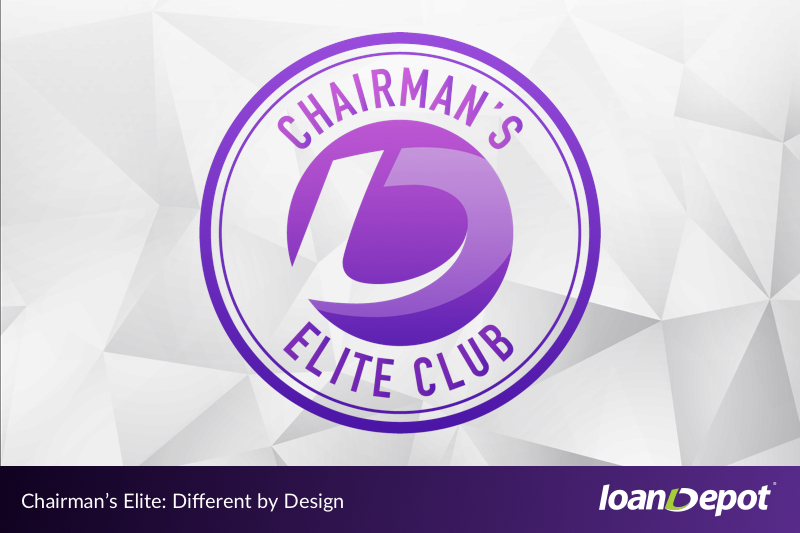 People often ask me what makes loanDepot different. It's a very simple question. But it doesn't just have a single answer.
If there were only one different thing we did at loanDepot, we would certainly differentiate ourselves from the competition – no doubt.
However, at loanDepot, nearly 7000 people are working to create a seismic shift like our industry has never seen. And, while each of our teams deliver differently on this massive task, the big ideas are the same: we deliver a great product with a best-in-class customer experience via a seamless, transparent digital platform maximizing speed, accuracy, certainty, and efficiency.
Our people are the most powerful of the many ways that we're different. They're the talented team serving and delighting our customers, delivering our products with integrity, and designing solutions in a thoughtful, collaborative way. They're the heart of loanDepot itself – tirelessly committed to pairing our big-picture goals with the personalized service that each customer deserves.
To recognize them, I created Chairman's Elite.
Many companies offer some sort of recognition program for their high performers. I wanted our program to push beyond a traditional model because our talent at loanDepot is world-class – and Chairman's Elite recognizes that. Chairman's Elite has been designed to recognize our top 250 team members across the business who are the best of the best, day in and day out – our people in the absolute top echelon of performance, consistently reflecting the values on which I founded our company.
As I was starting out as a loan officer, I took applications on a typewriter and drove almost 95,000 miles in one year – driving a stick shift, no less – to personally connect with my borrowers. While the way we work with our customers has changed since then, I recognize the same passion, hunger, and relentless commitment to our customers in our Chairman's Elite honorees that I recall from those early days. Seeing this reflected in our team today is something that makes me incredibly honored and proud to serve as their leader while we change the way that America thinks about lending.
As the year progresses, you'll hear more about our team members who qualify as members of Chairman's Elite, and this exceptional group's march toward their recognition summit in beautiful Miami, Florida. Rallying this collection of the absolute top talent in the industry means it will be incredible to harness the combined power and drive of our commitment to innovation. We think differently – because thinking differently is what makes us different and has powered our success so far.
To those working toward qualification, I encourage you to remain focused on your customers and stay hungry. And, for those of you interested in joining #TeamloanDepot – and becoming a part of the team disrupting the industry by doing things differently day in and day out – take a look at careers.loandepot.com.
The future of modern lending is here at loanDepot. Thank you to everyone bringing it to life.