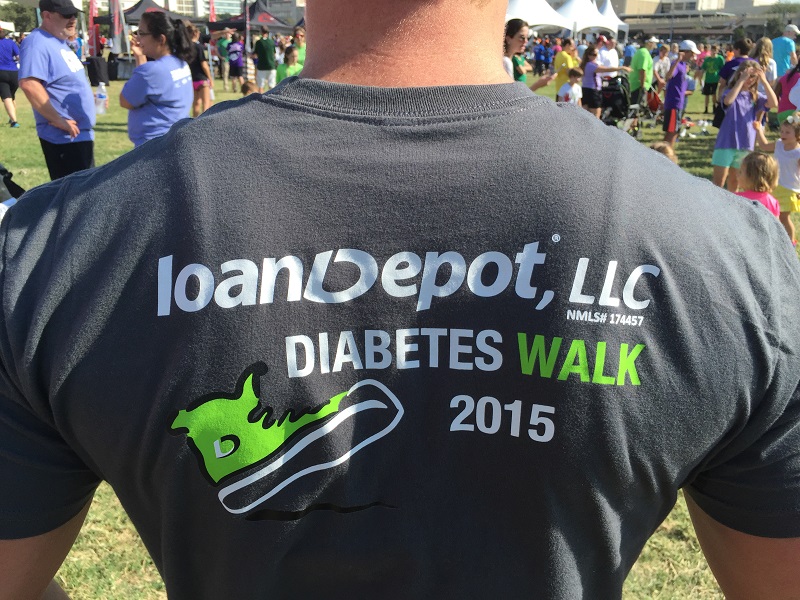 Every day, #TeamloanDepot strives to help borrowers nationwide achieve "the American dream"—the purchase of a home, sending a child to college, or starting a new business. But we are equally committed to something just as important – creating a positive impact in the communities we serve.
Recently, Plano, Texas #TeamloanDepot associates Maggie Edwards and Craig Quicksall organized a group to participate in the Dallas-area's Juvenile Diabetes Research Foundation (JDRF) One Walk. JDRF is a charity that is near and dear to their hearts – Maggie has been T1D (Type 1 Diabetic) since she was six; Craig's daughter, Jaelyn, was diagnosed with the disease three years ago. Both are optimistic for the future.
"There is hope for a cure," says Maggie. "And the funds we raise can help support that effort."
Maggie emailed her fellow Texas #TeamloanDepot associates to raise awareness of "Team Jaelyn," and how they could participate. Maggie and Craig set an initial goal of $1,000.00. The support they received from fellow #TeamloanDepot associates was overwhelming.
"We had to raise the goal twice in one day," adds Craig. "It was wonderful and astonishing!"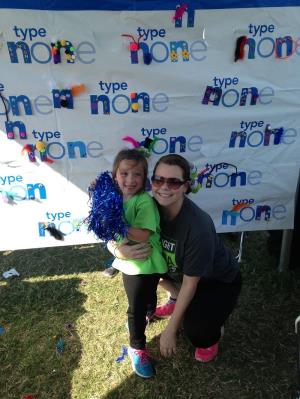 Maggie and Craig quickly surpassed their initial goal and were closing in on $2,000.00. By the conclusion of the walk, #TeamloanDepot associates had donated $3,866. loanDepot, LLC matched it to raise $7,467 for JDRF.
"We are blessed to work for such a wonderful company that places an emphasis on giving back to the communities we serve," says Senior Vice President Al Murad.
Murad has been instrumental in building the Texas team's community involvement. He helped establish a #TeamloanDepot committee that meets once a month to select give-back opportunities.
"We definitely have Al (Murad) to thank for the success of this event," adds Craig.
When Maggie learned how much their efforts had earned, she was delighted – and amazed. "When you work for a company like loanDepot that gives so much, it's just wonderful," she said. "loanDepot has done so much for me, I'm so happy to share that experience with others."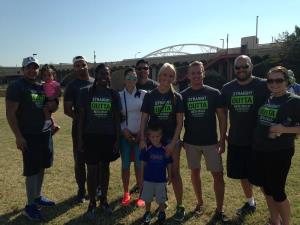 Not a group to rest, #TeamloanDepot is meeting again next week to select their next "Texas Gives Back" community support initiative.
"We could not be more delighted to help our #TeamloanDepot associates with this heartfelt and important cause," said Casey Horton, chief culture officer.
As our Founder and CEO Anthony Hsieh says, "Our company will always be passionate about helping people live better, whether by delivering excellent service to our borrowers or through serving our communities."
We support all of the quality deeds performed by all of our #TeamloanDepot associates and we urge them – and all Americans – to give back to their communities. Together we can make a difference.