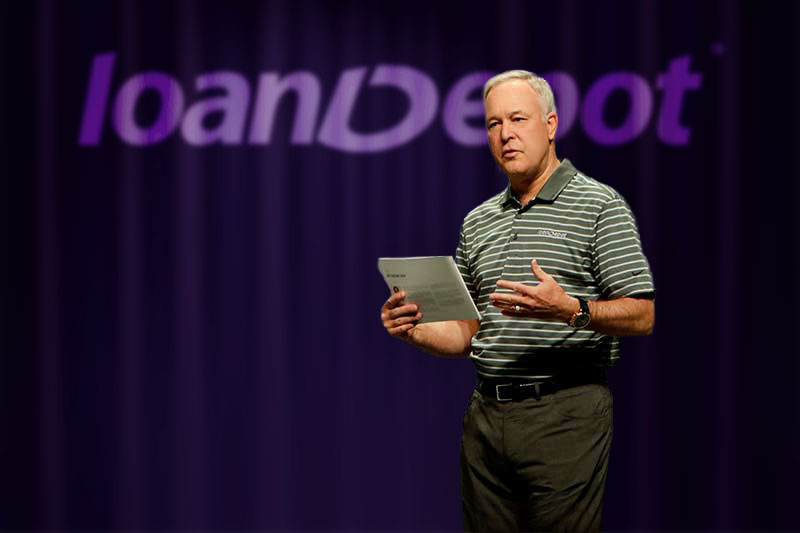 At most large companies, decisions are made by corporate executives in board rooms or at retreats – brandishing charts and data – far away from the employees who actually handle everyday work.
In short, the executives fail to get "in the weeds" to understand what's really working – and what isn't.
Why is this?
Well, one can speculate that the reality of the front lines is often threatening to conventional corporate assumptions. It challenges leadership to dissect and analyze the status quo. It forces them to scrutinize routine processes. And it ultimately drives them to question longstanding policies and practices in favor of alternatives that may seem, on the surface, potentially more complex – but ultimately more efficient and profitable for the organization.
The best companies seek out feedback from the frontline employees and structure its operations and activities from best practices, not theory.
I was reminded of this recently when I spent two days with the loanDepot President's Council.
We gathered five top Branch Managers and five Loan Consultants in a room with our Chief Revenue Officer, Dave Norris, and me to understand what was working and what's wasn't. We asked questions about important issues that needed to be addressed as a company. And, we discussed the myriad opportunities for taking loanDepot to the next level.
I was amazed to see the engagement, passion and knowledge of the group. I realized that many of my assumptions were either flat-out wrong – or off just enough – that some of my own policies, if implemented, would have caused more issues than they would have solved.
Our CEO and Founder Anthony Hsieh is constantly travelling across the country – not only to share his vision and evangelize our great company – but to hear direct feedback from line employees. Anthony's leadership and boundless curiosity perpetually challenges our senior team to pull up our collective sleeves and find solutions based on the way the business is actually done – and contend with issues fearlessly.
How we think about company culture also lends itself to the notion of "getting in the weeds." Terms such as "we're family" or "being an extremely friendly place to work" are tremendously valuable and should be integral and inherent traits of a company – without a doubt. But not the driving force.
While there's merit and validation in references to "family" and "friendliness," they're hardly foundational.
Instead, I suggest we strive to be a "fearless culture."
A fearless culture is one that seeks front-line input, challenges long-held assumptions, and isn't afraid to make changes as shifts in their respective industries demand. This has been evident in the tenacity and growth of companies like Starbucks, Amazon, Google and Nordstrom. They have employee input and participation, test their own assumptions and are certainly thriving.
The mortgage industry is rapidly transforming its consumer-centric service model, and change for us is imperative. From now on, feedback I get at the President's Council will be the foundation of my decisions, not the recipient.
So, I encourage you all to "get in the weeds" with your teams. You'll not only have a more friendly culture, but one that wins!