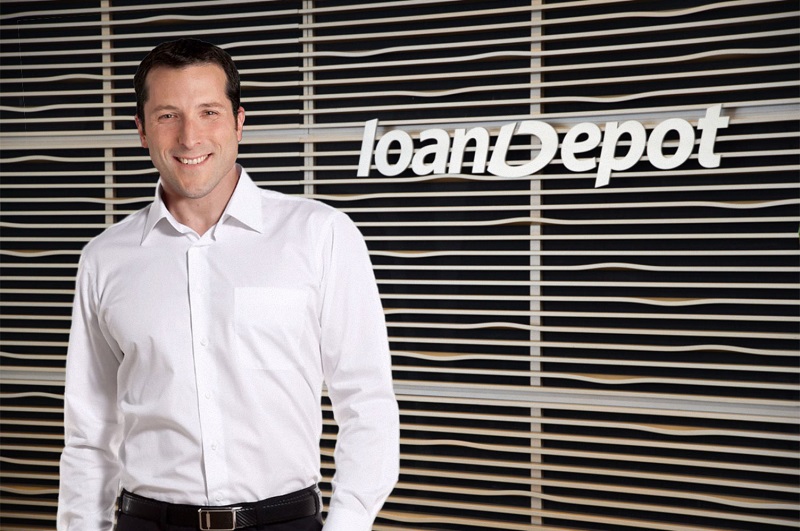 Thanks to market-leading brands like loanDepot, our nation is witnessing a major change in how responsible borrowers access lending products to help fuel their lives. To drive that progress, loanDepot is hyper-focused on innovation and the innovators who are making a difference.
Today, another technology powerhouse has made his way to loanDepot, ready to join the #FinTech team at the leading edge of change in the financial industry. The company's most recent arrival is seasoned Fannie Mae executive, Dan Lader, who joins the company as senior vice president, technology portfolio delivery.
Prior to joining loanDepot, Lader lead the management of a long-term initiative to integrate Fannie Mae's core systems with Common Securitization Solutions, a joint venture supporting the secondary home loan market. While at Fannie Mae, Lader also managed the application portfolio of 250+ systems supporting Finance, Enterprise Risk, Credit and various corporate functions with a team of 280+ engineers.
"We're excited to welcome Dan to loanDepot's technology group. His successful record of operating at the highest levels of lending, along with his expertise in navigating the intersection of technology and finance make him a highly valuable addition to our team," said Dominick Marchetti, chief technology officer, loanDepot, Inc. "As we deepen our technology bench, loanDepot will continue accelerating the deployment of our next generation lending products that are known for disrupting and innovating America's FinTech landscape."
Lader will bring his extensive expertise in program strategy and delivery to the entire loanDepot enterprise platform. He also will be responsible for directing budget and forecasting for the technology group, and will lead all IT audit and compliance functions. Lader also will manage all platform-wide technology resources for the loanDepot brand.
"Technology continues to reshape the way Americans live their lives, and this phenomenon is now significantly impacting the financial services industry," says Lader. "loanDepot is clearly at the forefront of the changes underway. I'm thrilled to join a passionate group of industry leaders who are redefining financial services and lending in an increasingly digital world."
Lader brings more than 20 years of experience in technology- and finance-focused leadership to loanDepot. Prior to joining the company, he served as vice president, corporate technology at Fannie Mae, where he most recently ran program management and execution functions, working with large-scale teams on long-term projects including complex platform integration efforts. While at Fannie Me, Lader was the technology owner of a portfolio of 250+ applications supporting multiple enterprise functions. Prior to joining Fannie Mae, Lader was vice president of business systems at The Carlyle Group and vice president of analytics, finance and controls at Fannie Mae.
As America's lender of choice, loanDepot will continue to explore new innovations – and find tomorrow's innovators – that will enable the company to connect responsible borrowers with the funds they need to achieve their dreams.