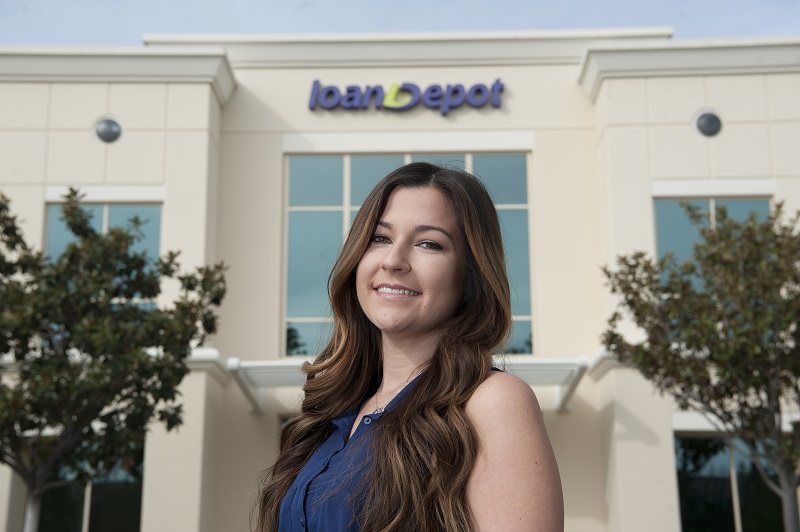 Part two of our five part series highlighting our Technology super stars.
"Being a part of the loanDepot Technology team is more than just a job—it's a career," says Danielle Carr, an enterprise telephony systems technician. "'Taking Care of Our People' is more than one of the company's core values on paper; it is what I experience every day. loanDepot is a place to establish yourself for the long term. There is so much potential for growth, learning and experience."
In just two years, Carr has been promoted three times. She's served in her current role since September, 2015. Her expertise includes optimizing the company's proprietary communications systems, making it possible for the company's licensed lending officers to deliver seamless support to borrowers nationwide. She also actively works with her colleagues to help them achieve their personal goals.
As someone who has succeeded at ever-increasing levels of responsibility, Danielle thrives on innovating so she can help her colleagues achieve their best results.
"We are constantly brainstorming, exploring and testing new ways to improve our technology ─ and it's already state of the art," she said.
Carr appreciates the amenities provided to #TeamloanDepot associates, including ping pong and pool tables, an XBox and access to the Honda Center suite where the Anaheim Ducks play, features that help keep the atmosphere fun, collaborative and productive. These, together with ongoing training, create the ultimate opportunity for advancement, Carr adds.
"If you want additional training, the company will make it happen," says Carr. "Not only do I love what I do, but the people I work with and encounter on a daily basis makes every day fulfilling and exciting."
loanDepot is currently looking for more FinTech super stars like Carr. Check out our current opportunities.