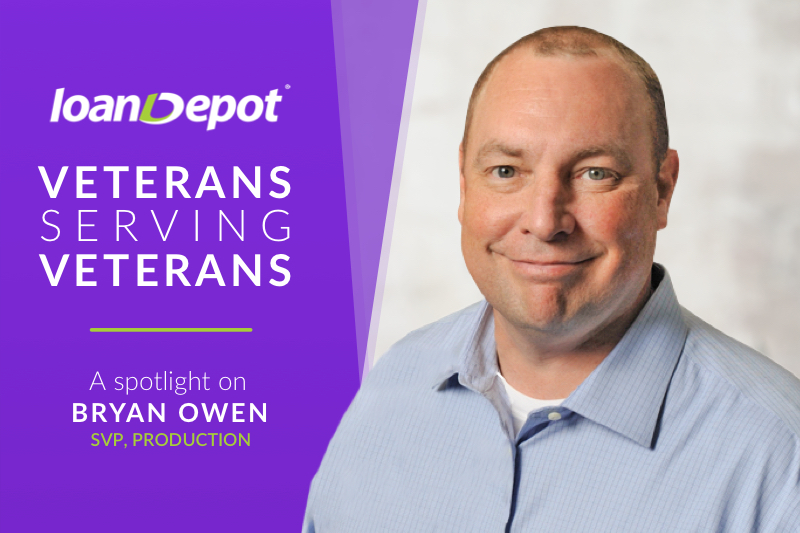 Giving back to those who have sacrificed greatly for our great country and for the freedoms our fellow Americans enjoy is of special importance to Team loanDepot. This strong sense of country and for giving back is felt at every level of the organization—and is reinforced from the very top.
"The veteran community is extremely important to loanDepot and it is a commitment that is truly heartfelt," says Bryan Owen, SVP of Production. "It starts at the very top with our CEO, Anthony Hsieh, who is especially dedicated to helping war wounded veterans heal, and it continues on down to every member of Team loanDepot. In all that we say and all that we do, we are here to support veterans as customers, as associates and through community outreach."
One of the broader outreach initiatives Bryan is referencing is War Heroes on Water, an annual sportfishing tournament that CEO Anthony Hsieh founded in 2018. Now in its second year, the War Heroes on Water sportfishing tournament is an event that all of loanDepot—and its veteran associates especially—are extremely proud of.
"As a veteran myself, it means a great deal to me that Anthony is so passionate about giving back to our country's wounded war heroes," says Bryan. "And all of our veteran associates are extremely touched that our CEO—and our company—have made acknowledging and celebrating our servicemen and women such an important company priority."
This year, loanDepot also will be a major sponsor of the War Heroes on Water event, which also will include Team loanDepot helping out in a variety of supporting roles.
"loanDepot is honored to be associated with the War Heroes on Water event and the event's partner, Freedom Alliance, says TJ Freeborn, SVP Customer Experience. "For more than 25 years, Freedom Alliance has been supporting our nation's veterans through recreational rehabilitation, family enrichment and troop support. We are delighted to promote their initiatives and to participate in an event that helps combat wounded services members heal."
"Anthony's continued commitment to helping veterans has had a profound impact on myself and my fellow veteran associates," adds Bryan. "He has a deeply held respect for what our veterans have experienced and the sacrifices that they have made during their service."
Are you interested in working for a company that makes helping the veteran community a top priority? Drop us a note at hello@loandepot.com to learn more about potential openings in your area today.