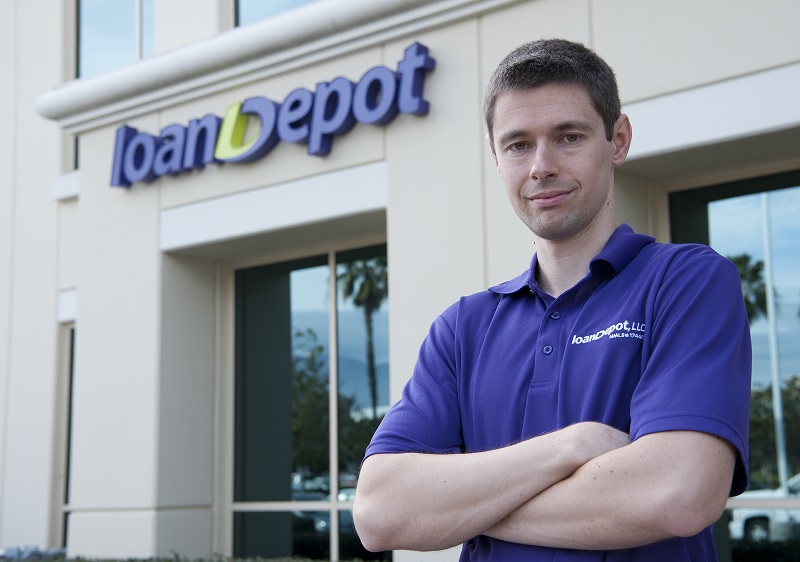 Part three of our five-part series highlighting our Technology super stars.
Building new infrastructure to keep loanDepot at the forefront of the lending evolution is what drives senior software engineer Dennis Bystritsky.
"We're creating impactful, meaningful software from scratch in a large, fast-growing company – and we're doing it in an environment that feels and acts like a start-up," says Bystritsky. "This is a unique opportunity in today's job market."
Bystritsky and his team are actively building new infrastructure that will support the company as it blazes a trail in the FinTech lending space.
"It's amazing how much loanDepot has already changed the lending landscape and how it continues to do so by focusing on lending technology," he adds. "I'm proud to be part of this great opportunity."
loanDepot's singular commitment to technology ensures Dennis and his co-workers have access to the cutting-edge tools necessary to help American borrowers achieve their dreams. For Bystritsky, those tools include the .NET Framework, SQL Server, Rabbit MQ, HTML5, AngularJS and Ember.
The company also fosters a highly collaborative environment, so that developers and engineers can easily share concepts and test ideas.
"Aside from being able to create, we also learn from each other," Bystritsky says. "I enjoy being able to collaborate with my colleagues and seeing our work in action almost immediately."
Bystritsky, who holds bachelor and master degrees from UC Irvine, chose loanDepot because of the company's strong culture and its ambitious vision for the future. He also appreciates the ability to work directly with stakeholders.
loanDepot is looking to hire engineers, developers, technicians and many other technology roles. Interested in working for one of the nation's largest, most innovative consumer lenders? Check out our current opportunities.