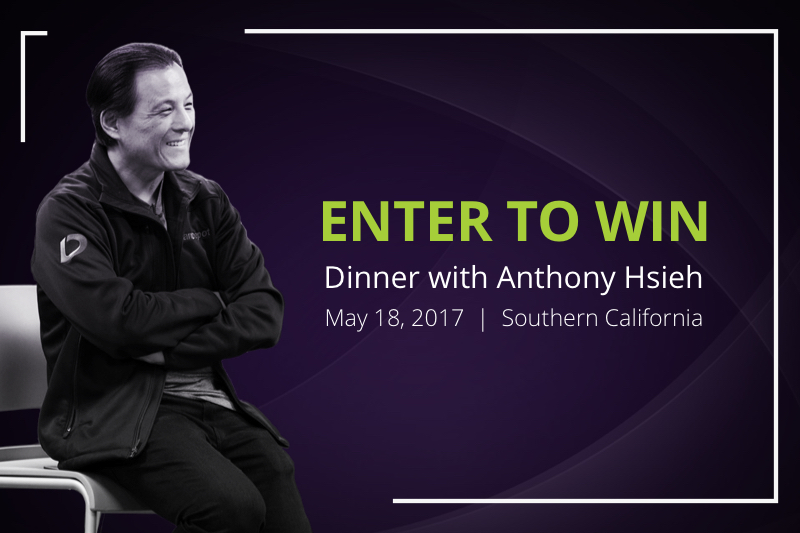 In response to thousands of requests, our CEO Anthony Hsieh has decided to offer fans and followers a once-in-a-lifetime opportunity to join him for an exclusive roundtable dinner on May 18th. Reserved for just eight hand-selected individuals, this dinner experience will be an occasion to remember forever.
Hear first-hand how Hsieh's leadership, unparalleled vision and extraordinary determination are redefining the lending industry. His story exemplifies the American dream, having immigrated to the United States from China when he was only eight years old ─ rising to become one of the most prominent and influential people in lending with "true grit" and what it takes to truly succeed in the "land of opportunity."
During this roundtable experience, Hsieh will share his own personal journey and loanDepot's seven-year rise to success as the top-five retail mortgage lender. Topics will include raising and managing capital; assessing risk; hiring leadership; using social media; and building a high-performance culture.
To gain a seat at this highly sought after table, send us your story about being an entrepreneur, an immigrant, self-made business person or valued member of your own community, and why sharing a meal with Hsieh and his other guests at this dinner event would be personally important to you. Entries can be in written essay or video format and submitted here: https://start.loandepot.com/lp/ceo-dinner
Eight individuals will be selected from the personal stories submitted by individuals just like you who want to win an exclusive, intimate opportunity to meet lending icon Anthony Hsieh and take part in a prestigious "round table" discussion. This special event will be held in Southern California on May 18th.
Questions about this event may be sent to DinnerWithAnthonyHsieh@loandepot.com
Stay on top of Anthony's latest views and perspectives that he shares with his community by following him on LinkedIn and Twitter.