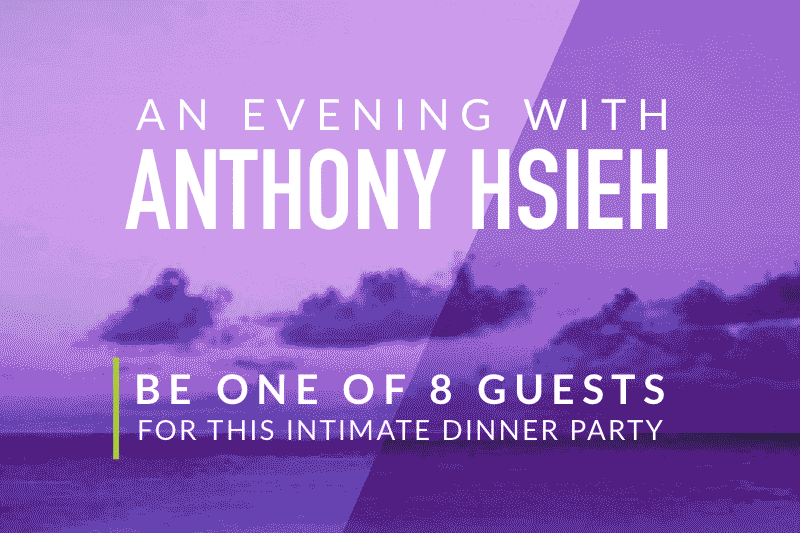 Your chance to enter to join legendary entrepreneur and loanDepot CEO Anthony Hsieh for an exclusive roundtable dinner on May 18th is quickly coming to a close. The opportunity, reserved for eight individuals, will be your chance to hear first-hand what it takes to build not one—but three industry-defining companies from the ground up.
To enter, all you have to do is tell YOUR story in a two-minute or less video or write about being an entrepreneur, an immigrant, a self-made business person or a valued member of your community and why dining with Hsieh would be personally important to you.
The embodiment of the American dream, Hsieh immigrated to the United States from China when he was eight years old and has become one of the most influential leaders in the lending industry. It takes a great man to build a company from the ground up. It takes a legend to build three.
After attending this dinner, your story could have something very much in common with Anthony's: Specifically that nothing of worth comes easy, and that hard work, dedication and laser-focused desire can pay off. The stature of Anthony's accomplishments may be more of a rarity, but that's exactly why you should enter this contest.
We'll fly you to Southern California for a two-night's stay at a local hotel, transportation to and from dinner, a wonderful meal and memorable experience with Anthony and seven other guests who won a seat at the table. But the real joy will come from sharing stories and garnering some great life advice.
This event isn't about guaranteed success or magic formulas to getting ahead in life. Instead it's about where we've all been, what we've built and the journey ahead. Hsieh is a man who took chances, challenged himself and triumphed. Now he's offering the chance to get to know others who may be in familiar stages of their lives.
Are you driven to succeed? Are you ready to hear from a master? Enter NOW for your chance to have a seat at the table.