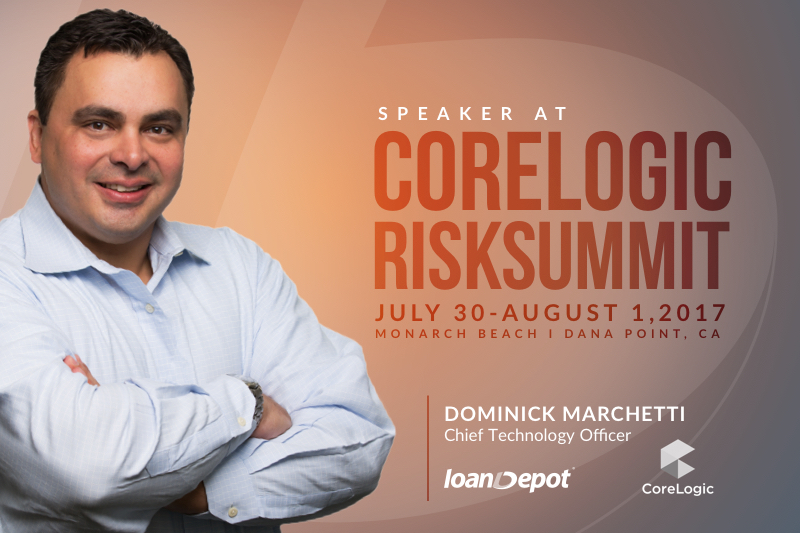 As a seamlessly digital experience becomes more and more a part of our everyday lives, loanDepot is proud to chart the course of a digital-first lending experience with mello™, our proprietary web-based consumer portal that's state of the art. Chief Technology Officer Dominick Marchetti leads the team of technologists helping us shape the future of lending as we continue to put consumers first. Next week, Marchetti will contribute key insights on the digital lending disruption panel at CoreLogic's RiskSummit, now in its 29th year.
July 30 – August 1, RiskSummit explores the convergence of big data and advanced technologies, and offers perspectives on how they shape the ongoing transformation of the housing economy. Keynotes and industry sessions include looks ahead in critical financial disciplines and customer experiences, including the role that technology plays in disrupting and reshaping the conventional norms of processes that have long laid dormant and resisted innovation in the housing lifecycle.
For more information and to secure your chance to attend this annual event, visit CoreLogic.com.
Ready to join the team changing the face of today's lending experience? Reach out to us today with your résumé and area of interest at hello@loandepot.com to start the conversation.