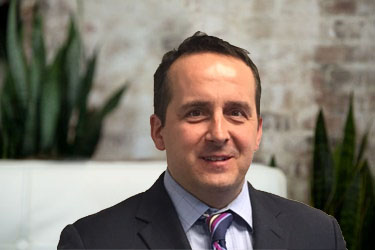 Delivering the dream of homeownership to borrowers is the key to success for Mortgage Master's Scott Kelsey, who is leading the Princeton, New Jersey branch expansion.
Kelsey, a six-year veteran at Mortgage Master, loves being part of the loanDepot family because the company is creating new technology that will make the lending process much smoother. "These days, people want instant gratification. We are taking out the redundancy in the current lending process and making it better and easier for all of our customers."
The future is bright for lending. "There's a value to be placed in terms of what we do as loan officers. Those who embrace technology will have the upper hand. The lending world is changing before our very eyes, and adopting technology and efficiencies is vital moving forward as a frontrunner," said Kelsey.
Fostering the growth and development of his co-workers is something Kelsey is proud of. "It can be daunting to come into a new place. The best thing for new members of the team is to just jump right in and get educated on all we have to offer. The sooner they acclimate themselves to everything we have to offer the more they will benefit from our culture. And my big thing - outside of the numbers - is to encourage them to work hard and work smart. It's important that they have a good work/life balance."
"It's important to know as a new member of the team that this is very flat organization. Everyone from sales, to operations, to our Chairman and CEO, Anthony Hsieh, are involved and care deeply about our employees and our customers. It's great to be with a company that supports good growth and makes our CEO's vision and goals visible to everyone in the company. Our future isn't a secret, and that makes it possible for everyone to contribute."
Interested in a career with loanDepot's division Mortgage Master? See opportunities and apply here.
Mortgage Master is a division of loanDepot. Learn more here.