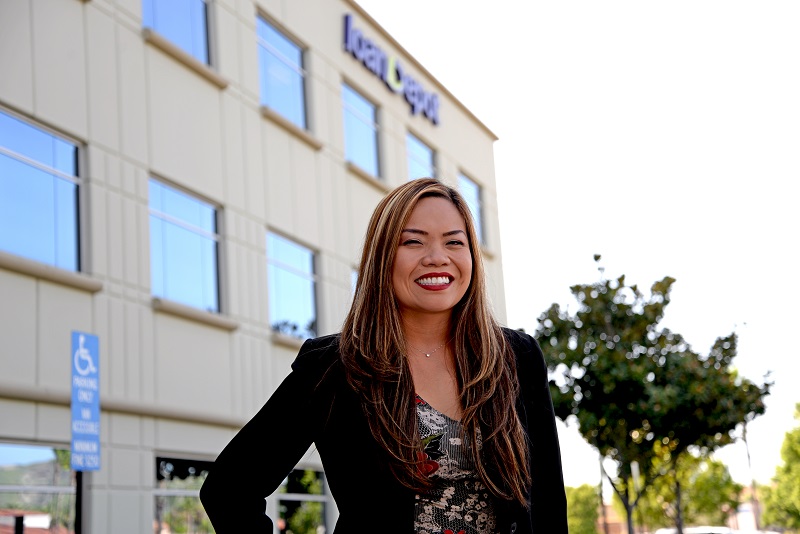 Part four of our five-part series highlighting our Technology super stars.
Making a difference in the lives of borrowers and her 5,000+ #TeamloanDepot colleagues is what keeps Erica Page, director of technology service delivery, motivated to do her very best every day.
"Not only can we make a difference at loanDepot, we're expected to make a difference," says Page. "Our team is venturing into uncharted lending territory. We're always looking for new ideas and strong contributors. Coming in with an open mind is a clear path to success here."
While Page joined the loanDepot family as a processing training manager in 2011, she has known loanDepot Chairman and CEO Anthony Hsieh for more than a decade. She previously worked with him at LendingTree and Loans Direct.
"Anthony always describes loanDepot as a rocket ship. And I am 'All In' and on board to the moon and back," says Page. "I've never seen a company invest in its people the way loanDepot does. I'm living proof that you can design your own career."
For Page, every day brings new challenges and new opportunities for success. Most recently, she was instrumental in the company's successful TILA-RESPA Integrated Disclosures (TRID) rollout that was mandated by the Consumer Financial Protection Bureau (CFPB). She also recently received the company's highest honor, the Pinnacle Award, in recognition of her exceptional work and strong work ethic.
"We work hard and play hard, but that hard work never goes unnoticed," Page says.
loanDepot is currently looking for more FinTech super stars like Page. Interested in making a difference? Check out our current opportunities.