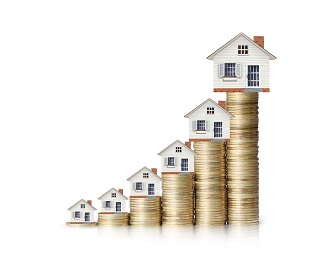 A new year brings new opportunities to assess your overall budgetary and financial situation. Are you using every inroad and opportunity to improve your financial fitness?
One of the pluses of homeownership can be a nest egg in the form of home equity. Over the course of the past three years, many homeowners have built or regained a substantial amount of equity that can be put to good use for home improvements or to defray other costs that are cutting into their budgets. And, if you've taken out a higher interest rate personal loan in the past to consolidate payments, a home equity loan may offer both a lower interest rate as well as a tax deduction for a true win-win.
Most recently, CoreLogic announced that 256,000 U.S. properties regained equity in the third quarter of 2015. This brought the total number of mortgaged residential properties with equity to approximately 46.3 million or 92.0 percent of homes with an outstanding mortgage. Nationwide, borrower equity increased year over year by $741 billion in the third quarter of 2015 – which can add up to a valuable asset for many homeowners who need or want to leverage it to enhance their lives.
Many of us – homeowners included – have been known to be overly reliant on credit cards to get through lean times or unexpected expenses. Important needs like a hospital bill, home repair or a brief period of unemployment can add several thousand dollars to a household's revolving debt if put on credit cards. And interest on credit cards isn't always cheap. It can add up and fast.
If you are like the 9 out of 10 homeowners who have gained equity in the past three years, you may want to consider a home equity loan to pay those types of bills that can really add up in the form of savings over the long run.
The money could be used for:
• Debt consolidation
• Home repairs or improvements
• Education
In most cases, the interest you pay on a home equity loan is tax deductible – like a first or second mortgage – so there is an additional incentive to consolidating high-interest and multiple credit lines into one payment or make preventative winter repairs.
It's very easy to know if a home equity loan might be a good option for you. First, calculate what your home is worth compared to how much you owe to get your equity. A loanDepot Home Equity loan is a fixed-rate second mortgage that allows you to access up to 90 percent of your loan to value – as much as $250,000. Current rates are still very low – far less than the average credit card rate – even compared to cards considered low-interest.
Click here to get the process started today. In many cases we can close your loan in a matter of days, not weeks, so you can get working on your home improvement project or consolidation goals faster than you may think.