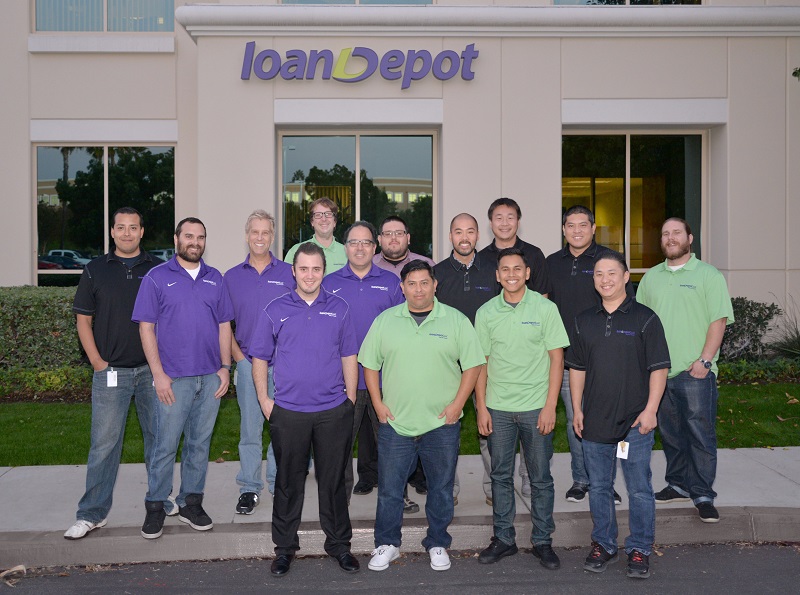 They say that opportunity knocks. And, sometimes, it's served with appetizers.
If you're passionate about fintech, or are looking for the opportunity of the lifetime, keep reading.
This is your chance to have a personal impact on the future of lending as we know it. As a #TeamloanDepot technology leader, your efforts will help connect responsible borrowers nationwide with the financial products and services they need to fuel their lives and achieve their dreams.
Together with Dominick Marchetti, our chief technology officer, you'll be a part of the loanDepot technology dream team—creating a world-class infrastructure that will be talked about in fintech and financial services for decades to come. These are exciting times, and never more any time in history for the tech or financial industries.
Who are we looking for? The best and the brightest engineers, data analysts, software engineers and operations staff.
Ready to be a part of our technological revolution? Join us for a celebratory meet-and-greet this Thursday, Dec. 3 at 6pm at the Courtyard Irvine Spectrum. You'll meet Dominick Marchetti, along with many of our team's leaders, including Dan Lader, our seasoned Fannie Mae executive who recently joined the company as senior vice president, technology portfolio delivery; and Tony Jenkins, has joined us as senior vice president, software development.
This is your opportunity to discuss the future of information technology with the teams who are on the front lines—making it a reality. Whatever is your passion in the IT space, we want to hear about it.
Be a part of our exciting future. Join us this Thursday and let's talk tech.