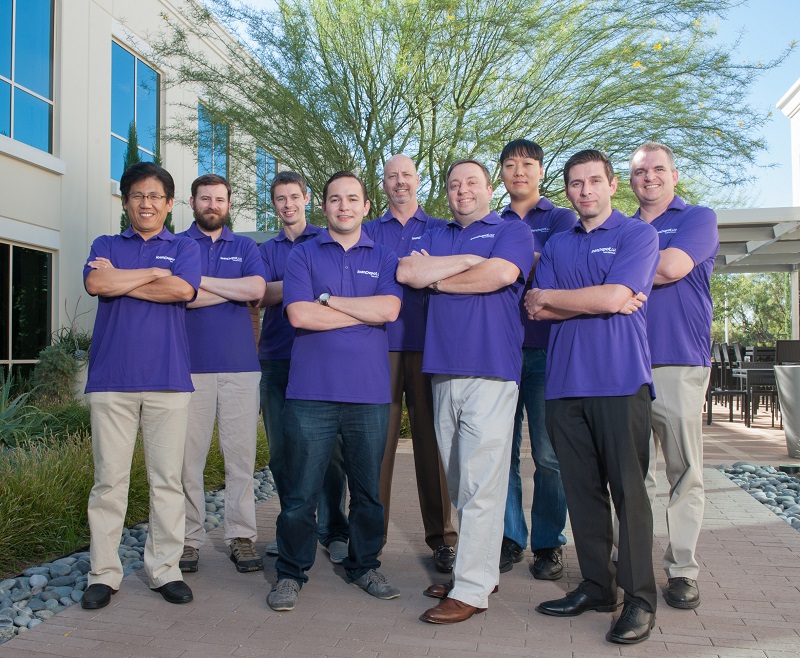 Helping American borrowers access the funds they need to achieve their dreams is one of our daily goals for #TeamloanDepot. And that includes a tireless dedication to the online infrastructure that supports these efforts.
Never comfortable with "good enough," we are relentlessly assessing our platforms – and our customer service – to ensure we put our best foot forward every day.
As part of that continued effort, we are delighted to announce the addition of #FinTech super stars whose breadth of talent and abilities will help us elevate our customer experience to levels we think will be unattainable by other lenders in the industry.
"We're incredibly excited to welcome Michael Wilson and Tony Jenkins – and Tony's team -- to loanDepot," said Dominick Marchetti, chief technology officer at loanDepot, LLC. "We've found great people with great skills – and their 'All In' attitude and aptitude is reflective of our corporate culture. Some of our competitors have internal talent who are very successful in their niche. But few will be able to match the experience and breath of talent that loanDepot is building for the future."
Michael Wilson joins #TeamloanDepot from Ball Aerospace, where he served as CIO/Director of IT Strategy. In this leadership role, Wilson led classified and unclassified IT strategy, including the design, implementation and support of an enterprise computing environment using virtualized servers, mobile components, cloud hosting, VoIP, and strict security best practices. Earlier in his career, Wilson served as CIO for several market-leading brands including Option One Mortgage, Viet Long Technologies and First NLC Financial Services.
#TeamloanDepot also has recruited a team of 10 software engineers led by industry veteran Tony Jenkins, who joins loanDepot as SVP Software Engineering. This newest team addition to loanDepot's strong technology bench includes engineering skillsets around full stack development, ranging from user experience and interface to database architecture and business logic. Prior to joining loanDepot, the team worked at a startup marketplace lending company building a loan origination solution. Before that, the team developed a radio-frequency identification (RFID) system while working together at TYCO, now in use at major retail brands across the country.
In many ways, one could say this talent acquisition transforms #TeamloanDepot into #TechloanDepot.
"We are very excited about the market potential and technical vision that this team brings to loanDepot," adds Marchetti. "No other consumer lender will be able to provide the breadth of products or the depth of engagement that loanDepot's Technology team envisions."
We welcome our newest tech super stars and look forward to bringing responsible borrowers the advancements and online experiences reflecting our dedication to being America's lender.