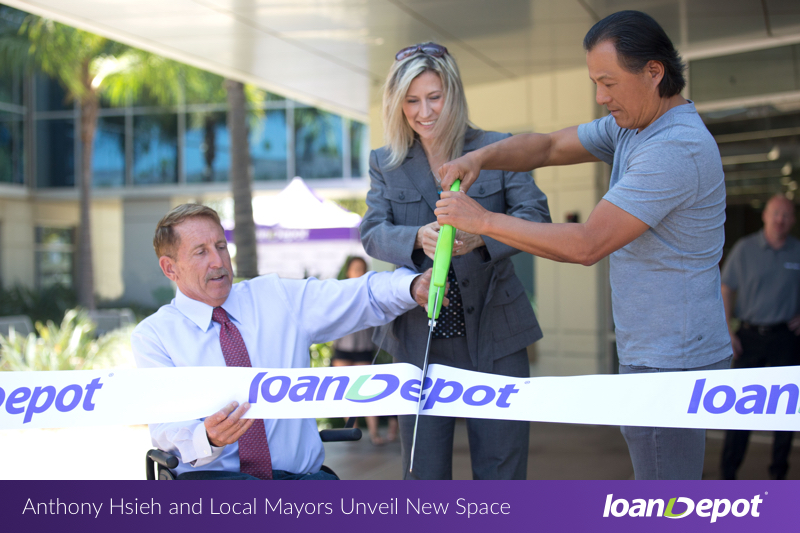 Yesterday, loanDepot Chairman and CEO Anthony Hsieh cut the ribbon to announce the official debut of our freshly reimagined headquarters entrance here in Foothill Ranch. Said Anthony, "This sets the tone for our vision and experience of a truly modern lending experience for consumers – one that's different, and better from the ground up."
"We're extremely proud to count loanDepot among the businesses anchoring the employment base here in Lake Forest. Seeing your growth over these last seven years is such a powerful model of success, growth and change for businesses rooted right here in California," said Lake Forest mayor Scott Voigts.
With the doors open on our headquarters in Foothill Ranch, and plans underfoot for the debut of our newest tech incubator – the mello™ Innovation Lab – loanDepot continues to grow with a charter to find and support top technologists and marketers to bring all the facets of our vision of the future of lending to life.
Feel like a place you'd want to be a part of? Send us your résumé and area of interest today at hello@loandepot.com.