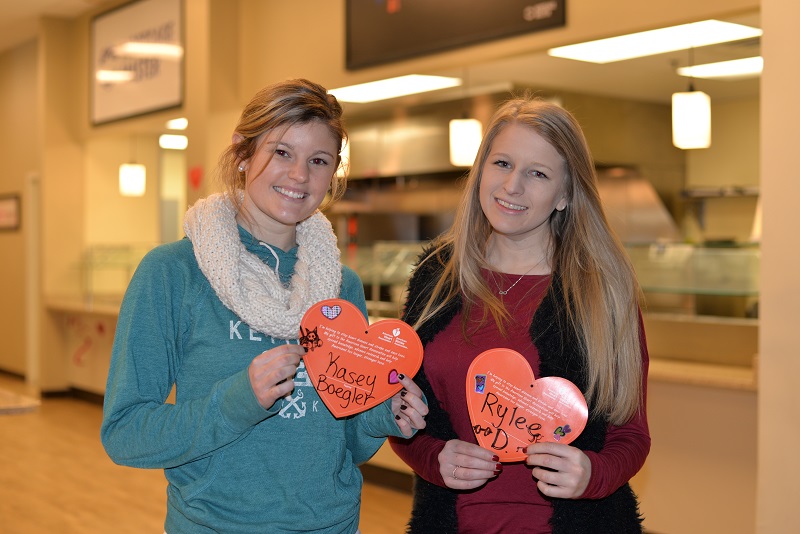 Giving back to the communities in which we work and live is a valued part of the loanDepot company culture. Year after year, our associates rally to support the causes that are making an impact nationwide.
For the past three years, loanDepot's Mortgage Master has participated in #GoRed, the American Heart Association's annual community awareness initiative to educate and empower women about risk factors and lifestyle choices that impact their chances of developing heart disease.
"We were inspired to get involved with the #GoRed initiative after our associate, Barbara Pouliot, had a heart attack in the office," says Lynn Famolle, marketing assistant for loanDepot's Mortgage Master. "We wanted to do something that would raise awareness in an upbeat and positive way, while also honoring her life."
This year, we raised funds through a "Find Your Heart" hunt during which red paper hearts with each associate's name were hung throughout our Walpole, Massachusetts campus. Individual then searched for red paper heart with their name on it. Once found, they exchanged it for a raffle ticket to win an assortment of prizes, including gift cards and goodie bags. Associates could also purchase additional raffle tickets with all proceeds being donated to the American Heart Association.
At loanDepot's wholesale campuses in California and Texas, associates raised over $1,000, with associates wearing red and donating to the American Heart Association's website to fund research and education.
Making a difference is important to #TeamloanDepot associates at all of our campuses nationwide. Whether improving lives through charitable efforts or supporting the needs of responsible borrowers with the funds they need to fuel their lives—loanDepot is ready to help.