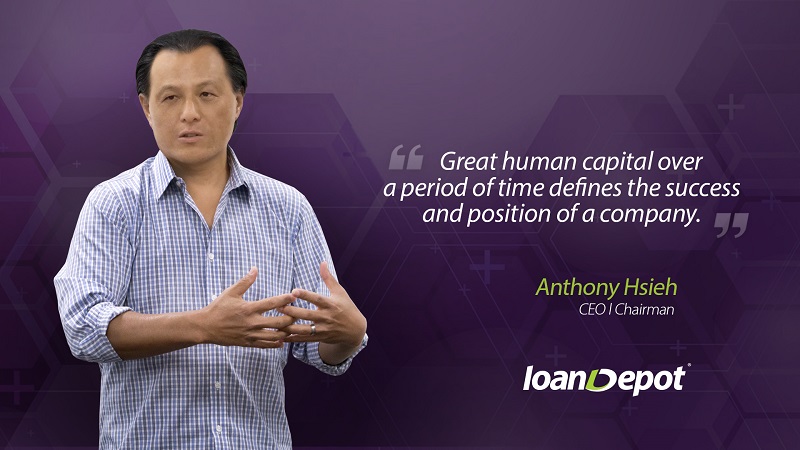 Want to build an outstanding company that will stand the test of time? Hire exceptional people without compromise. It is our human effort and commitment to excellence at loanDepot that pushes the company to new heights and modern lending forward as a new and emerging category. As the second largest nonbank in America, it is the outstanding talent and leadership at #TeamloanDepot that unites us every day with a common mission of helping responsible borrowers access the funds they need to fuel their lives.
Our remarkable nationwide workforce is the result of our significant investment in human capital. Since 2010, we hired more than 5,200 people to meet the ever-growing demand for our full suite of products and services. Our team is passionate about their work and has opportunities that are only available at a company with great leadership.
If you are looking to make a difference in the lives of Americans across the country, and thrive when challenged to find new and better ways of serving people just like you, then you may be our next #TeamloanDepot associate. You'll join a team that is helping our Chairman and CEO Anthony Hsieh reshape and redefine the lending industry while building a 100-year-old brand.
Are you ready to test your abilities and be part of something great? Email your resume today.