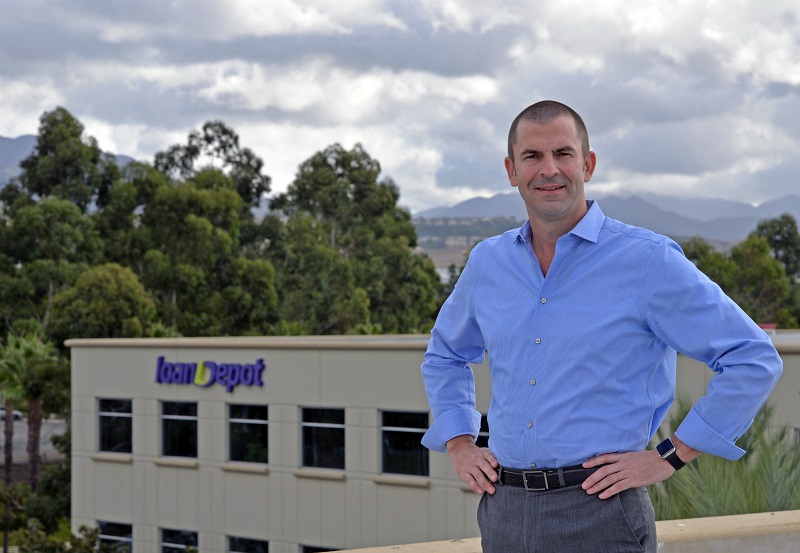 12,000 and counting. That's the number of U.S. veterans loanDepot has already helped buy or refinance homes in 2015 alone! And, while impressive, it's only a small part of the story.
As America's lender, loanDepot is committed to helping our nation's veterans, active military and reservists by offering a variety of V.A.-focused loan products specifically designed to help those who have given so much for our country. All of our brands offer a full suite of VA mortgage and refinance loans.
"Our suite of VA loans are an important part of our mission to be the lender of choice of consumers, and our associates are committed to serving our nation's bravest," says Vice President for Sales Dennis Wynant, who served ten years with the U.S. Marines as a high-level avionics technician and then a drill instructor before embarking on a career in finance.
Christopher Kreiger, a small business owner and Iraq War veteran, says working with loanDepot made an otherwise stressful situation easier.
"I was very nervous about doing my refinance," Kreiger said. "I have never worked with a company like loanDepot before. I was touched and taken aback by my loan officer's involvement and true concern. I promise you this: I have added loanDepot, especially my loan officer, as a first contact point to make sure not only that the job is done quickly and easily, but done right and with compassion."
VA loans are backed by the U.S. Department of Veterans Affairs. They offer advantages over conventional loans, such as no down payment options, refinancing up to 100 percent of home value, easier qualifying criteria and slightly below-market interest rates.
loanDepot also offers a unique lending option most lenders don't offer today called the VA Renovation loan. This special VA Renovation loanoffers veterans up to $35,000 to improve a new or existing home. Veterans can use a renovation loan for home improvements, including installing ramps, widening doorways, adding elevators or making kitchens and bathrooms handicap accessible.
"VA loans are an important part of our mission to be a lender of choice for consumers, and our employees are committed to serving our nation's bravest," says Wynant. "We are proud that our company has helped thousands of veteran and military families with their home finance needs, and we want help even more in 2016."