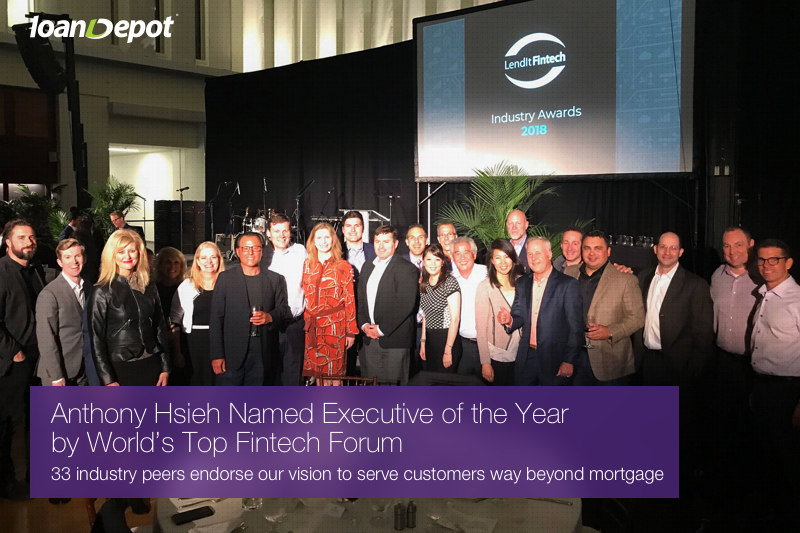 This week, loanDepot founder and CEO Anthony Hsieh was awarded Executive of the Year at LendIt Fintech, the world's leading event celebrating the best and brightest financial services innovation in the U.S., Europe, and China.
The award is determined by an independent panel of 33 industry judges who are all peers and competitors of loanDepot, so it's a meaningful endorsement from the smartest minds in fintech that our one-stop shop vision for you—our customers—is not only difficult, but the right way to serve you.
Your needs go way beyond mortgage, and we're here to serve you throughout your homeownership lifecycle to buy, sell, finance, and improve your home.
Just like Uber isn't just a taxi company and Apple isn't just a computer company, loanDepot and our sister company mello Home are not just finance and home services companies. They are brands to serve your lifestyle and give you the credit and services you need to fuel your life's biggest moments.
We're proud that this award validates our rise to the nation's fifth largest lender in just eight years, but it's not just about rankings, it's about staying ahead of your expectations.
We want to thank you for allowing us to serve you, and we'll continue building the best home services brand experience that you can find anywhere.