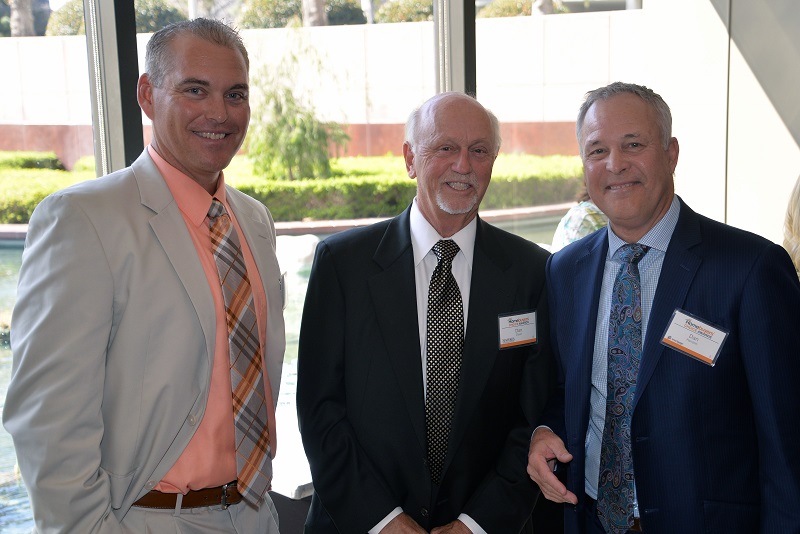 Exceptional service drives every touch point we have with our borrowers—a goal celebrated at the recent 2016 Eliant Homebuyer's Choice Awards. imortgage, a division of loanDepot, LLC and the event's premier sponsor, understands the importance of best-in-class customer care and high customer ratings.
"One of our primary focuses at imortgage is on service and in delighting our borrowers at every step of the financing process," says Terry Coleman, an imortgage Eliant Gold Certified licensed loan officer. "We take great pride in our work to serve our builder partners and our clients, knowing how much they both look to us for excellence every day."
imortgage's partnership with Eliant is a reflection of our company's focus on delivering the ultimate customer-focused, service-oriented experience to every borrower every day. So it comes as no surprise that imortgage is consistently one of Eliant's top rated lenders in the United States.
"While we always strive to provide world-class service, when you add in the knowledge and the strength of the Eliant programs, it enables us to maximize the customer experience," says imortgage loan officer Nolan Mateucci.
Fellow imortgage Gold Certified licensed loan officers Jeanne Ball and Wendy Buettner joined Coleman and Matteucci to share how their top certification helps them, their borrowers and the builder partners they represent.
"From the moment I speak to a prospective homeowner, I am representing that builder," says Ball. "Once the borrower gets into their home, they're telling their friends and family about their experience. If I'm bringing clients to the builder because of my performance, it's a win-win situation."
Eliant, the host of the annual Homebuyers' Choice Awards, has been surveying new homebuyers for 32 years. Winners at this year' event were selected based on the results of more than 86,000 surveys administered to recent homebuyers from more than 148 major home builders across the United States and Canada.