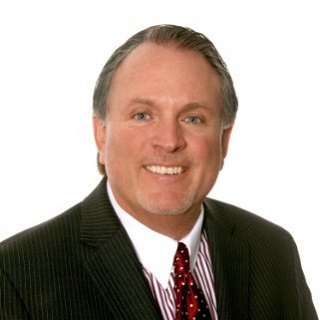 If imortgage's John Wellsandt used one word to describe the mortgage industry in 2016, it would be "evolution." That's because it the word that best describes his vision for the future of the mortgage industry AND his goals for new loan officers entering the field.
An industry veteran, Wellsandt invested his entire 30-plus-year career in mortgage lending, both in Sacramento, Calif., and, most recently, Southern California. His vision for the future for the mortgage industry? Think evolutionary instead of revolutionary.
"I think things are going to change, but not overnight ," he explains. "I foresee evolutionary upgrades through technology in the way that mortgages are delivered. But there will still be a lot of face-to-face or some type of one-on-one service delivered to help borrowers as they navigate the process. While borrowers might buy many things online, they probably won't purchase a $750k mortgage completely online. I expect it will be blended experience that will evolve over time."
Wellsandt joined loanDepot's imortgage division a little over two years ago, opening the company's Huntington Beach branch.
"What I like about imortgage is the quality of people in management. We have managers at every level who are such high-quality people with excellent experience," explains Wellsandt. "And, it's a good mix between a small organization with a family atmosphere. Now that we're a division of loanDepot, we're the second largest independent retail mortgage lender, so I have the resources of a larger entity at my disposal to help my customers."
His current area of focus is in helping his loan officers become experts in their field and in creating an excellent experience for his branch's customers. In the two years that the Huntington Beach imortgage branch has been open, his branch—and team—have earned gold in customer experience by eliant, the nation's leading provider of customer experience solutions. eliant conducts more than 100,000 homebuyer surveys annually, measuring their satisfaction with the entire home buying experience.
"We have one of the highest ratings in imortgage," says Wellsandt. "There are three levels: bronze, silver and gold certifications. Our branch has earned gold since its inception—the highest rating." Wellsandt and his team have earned the top ranking for customer satisfaction from eliant since the branch opened.
He is also outstanding in encouraging his team to support each other—and the branch. Wellsandt's top pick for operations employee of the year, Ralph Funes, is a good example. Funes not only earns a near-perfect Eliant rating for customer service, but also for helping fellow loan officers.
"Loan officers are not necessarily under an obligation to help their fellow loan officers," explains Wellsandt. "But the excellent ones know helping other members of the team will help make the entire branch successful."
What's in store for Wellsandt in 2016? Helping his loan officers evolve into industry leaders and mentoring them to continue their delivery of excellent customer service.
"What excites me the most right now is watching loan officers become experts in their field. I like helping them go from good to great."