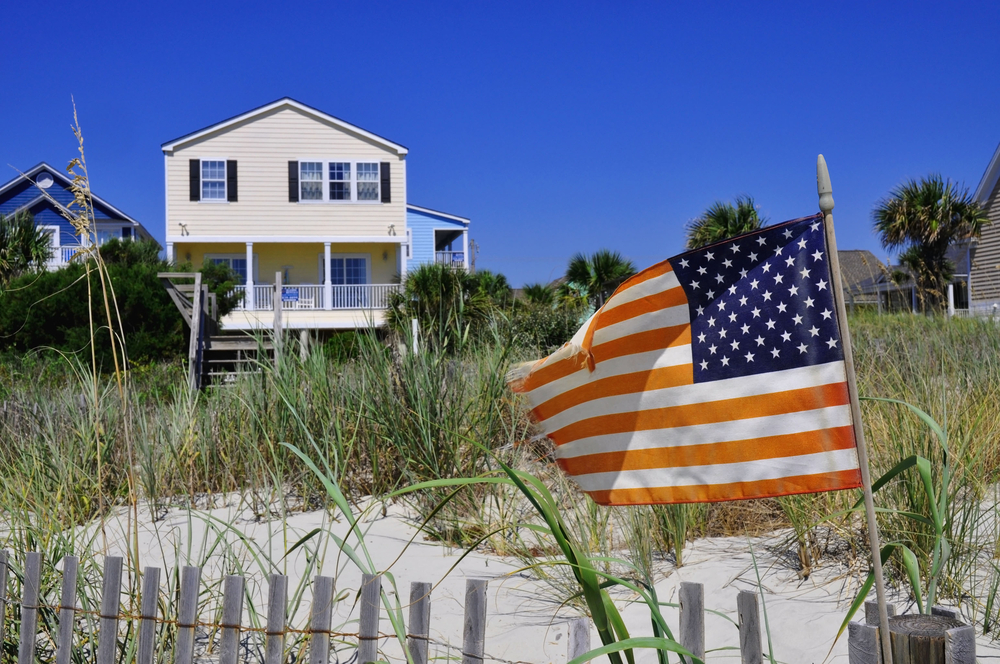 It's the ultimate American holiday: friends, family and fireworks.
When it comes to celebrating America's independence, we like to surround ourselves with as many people as possible. This typically means hosting a party or visiting one of the thousands of city -sponsored firework displays across the country. Any way you choose it, it can be expensive.
Here's a look at Independence Day by the numbers:
$2 billion: Americans will spend nearly $2 billion on backyard barbecues this weekend, analysts at BIGresearch predict. That's $92 million on chips, $60 million on dip, $193 million on hamburger patties, $70 million on buns, $86 million on cheese, $161 million on lettuce, tomato, pickles and onions, and another $203 million on various condiments, such as mayonnaise, mustard and ketchup.
$1.03 billion: American consumers will spend a whopping $695 million on amateur fireworks this holiday weekend, the American Pyrotechnic Association (APA) reported. Another $332 million will be spent on professional displays.
$451.4 million: What's Independence Day without a nice cold brewski? BIGresearch says $341.4 million will be spent on beer and $100 million on other beverages this weekend.
$225.3 million: An impressive 225.3 million pounds of fireworks will be shot off this weekend, APA said. The majority of which, 201.5 million pounds, will be from consumers lighting firecrackers in their own back yard.
$205 million: Cooking your food will cost almost as much as buying it. Americans will spend $111.1 million on charcoal and $94.3 million on lighter fluid, according to Forbes.com.
17,800: The total number of firework-related fires reported in 2011.
14,000: The number of organized firework displays across the country.
10,500: The ADA estimates a total of 10,500 firework-related injuries this holiday season, down from 11,400 last year. That's a total of 4.6 injuries per 100,000 pounds of fireworks, which significantly lower than 38.3 injuries per 100,000 pounds of fireworks in 1976 when the association first began tracking the statistic.
50: On average, Americans will travel at least 50 miles to their Independence Day destination, making this weekend one of the busiest travel weekends of the year. AAA projects 34.9 million Americans will get behind the wheel of a car this weekend.
$2.70: AAA says the average gas price in America is at an affordable $2.70 to $2.80 per gallon.