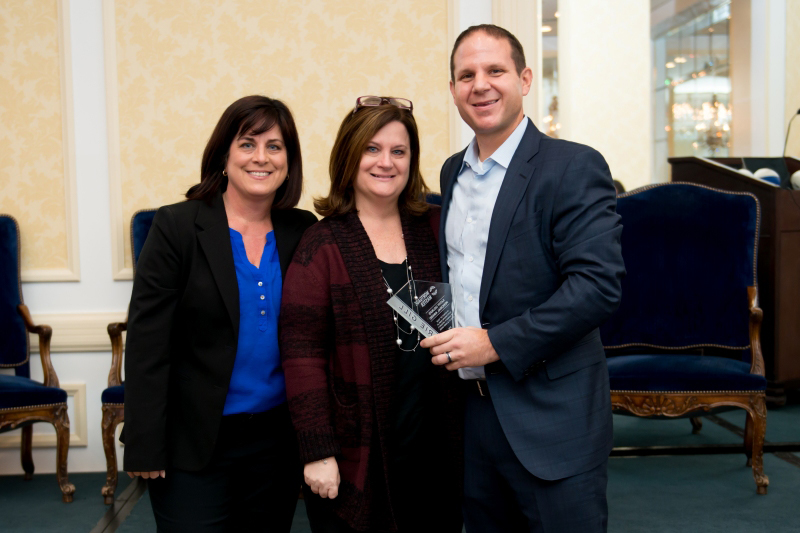 Honoring our colleagues' hard work is an essential component of loanDepot's DNA. In fact, loanDepot's Mortgage Master recently presented Closing Manager Marie Gill and Branch Manager Baret Kechian with two of our most revered awards, with Marie being awarded the Kathy Gelinas Memorial Award and Baret receiving the Andrew Owen Memorial Award.
The Kathy Gelinas Memorial Award is named for a cherished underwriter who was well known for her knowledge and exceptional selflessness. This year's worthy recipient is Marie Gill, together with her team, successfully ensured a smooth implementation of the new TILA-RESPA Integrated Disclosure, or TRID, rules. The award was presented to Marie by Executive Vice President Patty Raymo. Marie has been with the company for more than 20 years.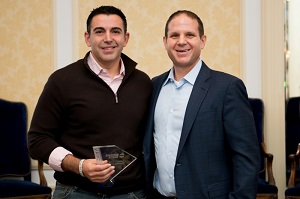 The Andrew Owen Memorial Award is named for a beloved branch manager, and is awarded to the branch manager who demonstrates exceptional professional and personal performance. Recipients are selected for their integrity, loyalty and hard work. This year's recipient Baret Kechian heads loanDepot's Hoboken, NJ Mortgage Master office. Kechian, who is on track to becoming one of the company's top 10 licensed loan officers nationwide, has helped make the Hoboken lending office one of the strongest in the company.
"Congratulations to Marie and Baret," said Paul Anastos, president of loanDepot's Mortgage Master. "We are extremely proud of the accomplishments both have made this year to assist our customers."
Gill and Kechian are reflective of the entire loanDepot family—working hard for America's borrowers to help them to achieve their dreams.
Interested in a career with loanDepot? See opportunities and apply here.