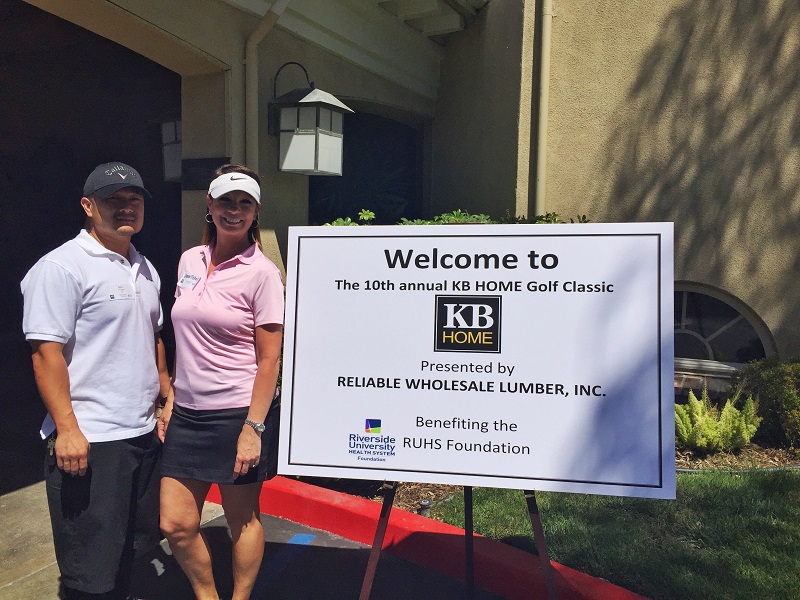 Last week loanDepot's imortgage team supported the Riverside Golf Classic, presented by KB Home's Inland Empire Division. Now in its 10th year, the event's ambitious goal is to raise $1 million for the Riverside County Regional Medical Center (RCRMC), a hospital established in 1893 in downtown Riverside, California. RCRMC has delivered medical care to the community for more than a century, and currently faces population growth that is outpacing its medical offerings.
At loanDepot's imortgage, we're proud to help support the RCRMC because of the care it provides to our family and friends who live and work in the Riverside area. The event is one of many community fundraisers we participate in. Through activities such as homeownership outreach projects, real estate leadership development, and fundraising for local institutions including schools, we're able to help strengthen our community. Through these efforts, our community involvement directly benefits others, while allowing us to leave a legacy we whole-heartedly feel good about.
As a lender, we help people fuel their lives and achieve their dreams by offering them access to credit. For the majority of Americans, a home is their largest purchase. Helping responsible borrowers get a successful, sustainable mortgage sets off a chain reaction. Homeownership helps build and stabilize local communities over time. As home equity builds, homeowners have a financial resource that can fuel overall economic growth in their communities. Traditionally, home equity empowers many families to start businesses, send kids to college, or otherwise build wealth that can be passed on to another generation. All of that often starts with a mortgage.
But it's actually not enough for loanDepot's local imortgage teams to deliver a superb loan experience. More than being in the lending business, we're actually in the people business. We choose to find it within ourselves to take a leadership position in the community. That means doing our part to support the causes and institutions that can make an impact in the communities in which we live and work.
We look forward to continuing to help our Corona community for many years to come.