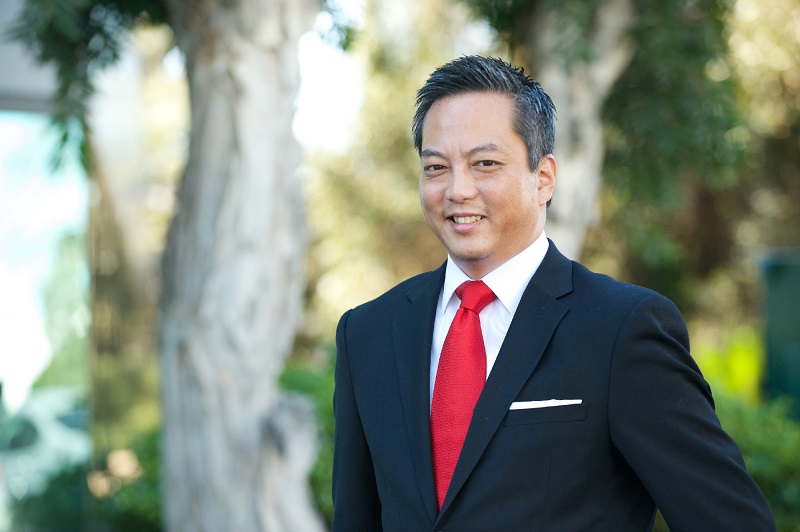 Ivan Choi's endless energy and commitment to helping borrowers achieve their dreams is evident in everything he does every day of the week. In fact, in less than seven months, the imortgage branch manager has helped the Corona, California community by growing his branch location by 23 new associates, six of whom are licensed originators.
Choi, who joined loanDepot's imortgage seven months ago, is dedicated to diversity, adding borrower certifications that better reflect the community's demographic makeup as part of the HUD Section 184 Indian Housing Loan Guarantee Program that is specifically for Native Americans.
As he builds his dream team, Choi has a very distinct vision for his own success. "I'm putting together a business and a branch for loanDepot that reflects the communities we serve," he says. "And building a team who understand the culture, the language and the nuances of our communities is critical."
Choi, a 20-year mortgage industry veteran, comes to loanDepot's imortgage because of Executive Vice President Dan Hanson. "Having known Dan Hansen for nearly ten years, I'm proud to say that he is my biggest industry mentor and why I've been able to grow in the lending business," explains Choi.
Thanks to Dan, Choi already knew many of the division's associates, including branch managers across the country. "There are a lot of familiar faces at imortgage," he adds. "I know what their business standards are and that they are committed to putting borrowers first."
One of the benefits of working for loanDepot's imortgage division is that lending professionals quickly become a part of the loanDepot family and regularly hear from loanDepot's Chairman and CEO, Anthony Hsieh. At a recent employee event, Choi recalls, "Anthony spoke of how loanDepot recruits top talent away from top technology brands, his focus on building a dynamic credit engine and changing the lending industry for the better. His commitment and passion to revolutionizing the lending industry is memorable. Nobody else is doing anything like it."
To his new hires, he offers this inspirational advice:
"At loanDepot, you know that the company is firmly committed to its employees and to helping them succeed," Choi says.
Choi has big plans for his branch in the coming months and years ahead.
"My hope is for our branch to become a pillar in the local community," he says. "When people around the Inland Empire think of lending options, I want loanDepot and imortgage to be top of mind."
Interested in learning more about a career with imortgage? Check out our openings.
imortgage is a brand operated by loanDepot. Learn more here.