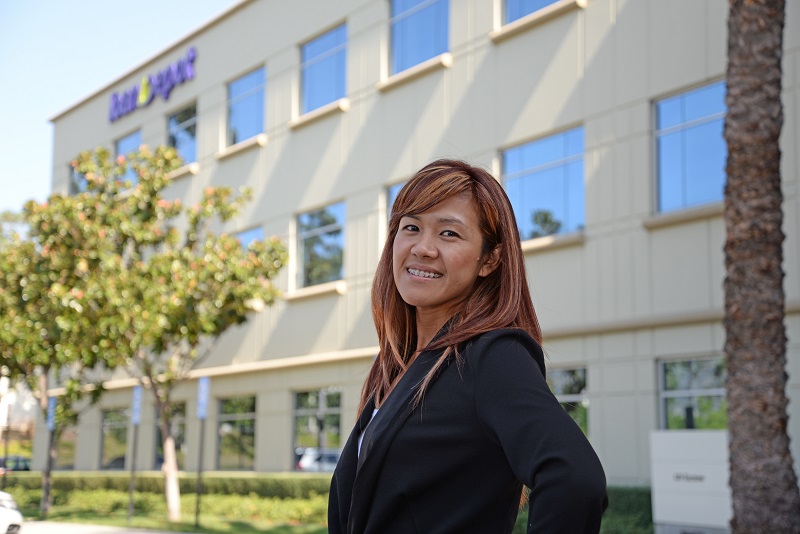 There are quite a few reasons why Jeniffer Martinez-Kim joined #TeamloanDepot, and four and a half years later, she feels the most important reason is still reinforced every day: Unlimited opportunity.
Martinez-Kim, a loanDepot Pinnacle Award winner, exemplifies the foundation of ethics, excellence and entrepreneurial spirit the company is built upon. And, while Martinez-Kim joined loanDepot in September 2011, she says her path was laid years before.
"I worked with Anthony Hsieh at the beginning of my career and he has always been such a visionary," says Martinez-Kim. "I knew loanDepot offered the opportunity for me to expand my lending experience and industry knowledge, and could help me take my career to the next level."
Martinez-Kim knows how important it is to stay on top of the advancements in today's technology-driven environment, and looks forward to seeing how fintech innovations, especially those at loanDepot, will streamline the company's procedures in the future.
It was her skills, leadership and passion for new challenges that originally attracted her to the company. Her exceptional performance led to a promotion just one year later.
"When I was promoted and given the opportunity to build and lead a team, it was one of my greatest moments at loanDepot so far," she says. "To see how our team has grown and expanded in its knowledge is the achievement I'm most proud of."
One of the things Martinez-Kim relishes is her opportunity to mentor and train new team members.
"I advise my new hires to 'challenge yourself every day and observe the successful peers on your team and learn from them,'" she says. "Additionally, new hires need to be aware that the industry is investing in and relying upon new technologies every day and they need to be fast and flexible in order to master them."
Martinez-Kim is excited to continue her career with loanDepot and guide her team as the unlimited opportunities continue to unfold.
Are you interested in a career with loanDepot? If so, check out our openings.