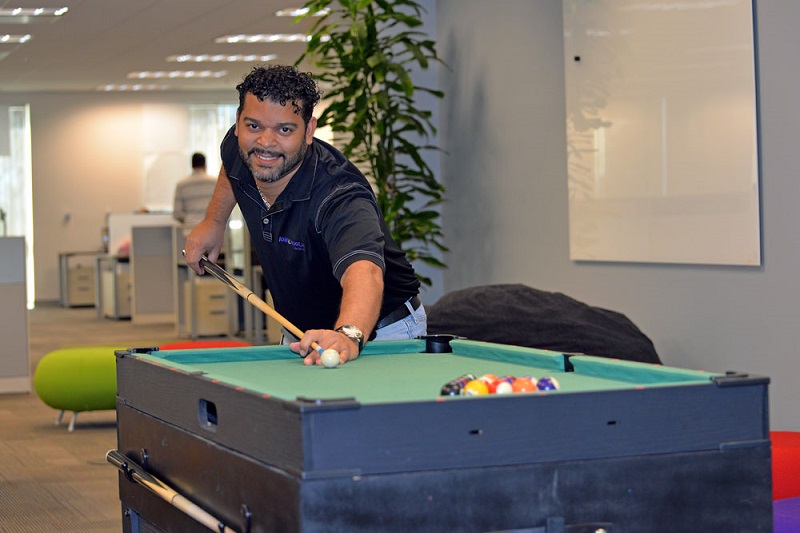 Part five in our five-part series highlighting our Technology super stars. Interested in joining the team? Check out our opportunities here.
"I've never worked at a company like loanDepot before," says Joel Cruz, senior information security engineer. "There's literally a new opportunity around every corner and behind every door."
And with more than 20 years of experience in information security, that's saying a lot. A veteran of the United States Marine Corps, Cruz is dedicated to making the security of loanDepot borrowers' personal information his top priority.
"Protecting our borrowers and their most sensitive data is my number one priority," explains Cruz. "Day in and day out we are safeguarding the data of our borrowers." loanDepot is changing the lending landscape through new, innovative technologies designed to make the borrower's journey easier. And, while hard work is part of the job, Cruz says its loanDepot's strong culture and vibrant work atmosphere that help differentiate it from others in the FinTech space.
"Every day I come to work and I know that I am making a difference in our borrowers' lives," says Cruz. "That's a great feeling. The comradery in our department and throughout the entire company is unmatched and I'm really proud to call loanDepot home."
loanDepot is currently looking for more FinTech super stars like Cruz. Interested in making a difference? Check out our opportunities here.