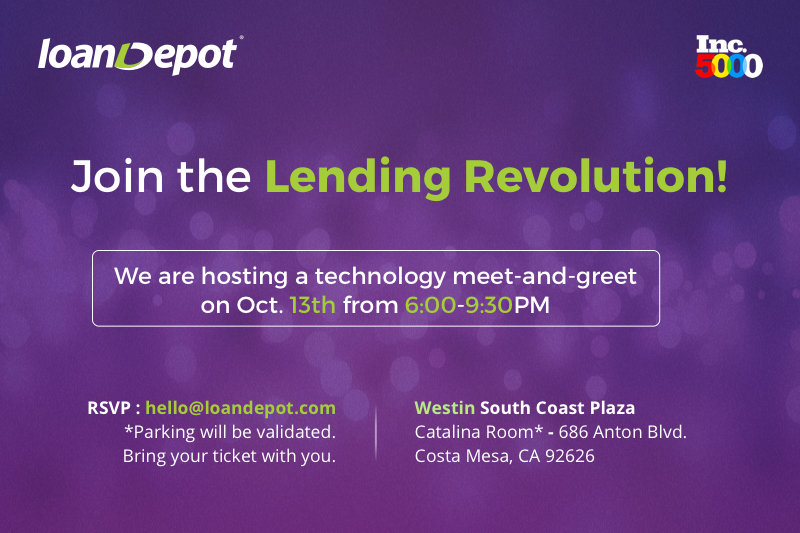 If you can dream it, you can do it. That's our experience and belief at loanDepot. Especially when it comes to creating the technology and product experience consumers want and expect every time they turn to us for access to credit.
Because we're not content with delivering an experience just for today, our team is setting the stage for a FinTech revolution. We're doing this by hiring top tier technology talent to build the proprietary technology that will forever change how America thinks about lending .
Are you ready to make history with us?
Led by Dominick Marchetti, our chief technology officer, you could be a part of the loanDepot technology dream team—creating a world-class infrastructure that powers loanDepot, the country's leading nonbank lending platform.
Who are we looking for? Top tier engineers, data analysts, software architects, user interface designers, project managers and more.
These are exciting times, especially at loanDepot. We've experienced 80% average year-over-year growth every year since 2010. We've become the nation's fifth largest retail mortgage lender in just six short years, and we funded $80 billion since inception and $11 billion last quarter alone in home, personal and home equity loans. We operate from eight technology-based business campuses across the nation, operate 180 local lending stores, and we do business from more than a million square feet of office space nationwide.
Join us this Thursday, Oct. 13th at the Westin South Coast Plaza at 6 pm for a technology meet-and-greet social event in their Catalina Room. Interested in learning more about our Technology team? RSVP at hello@loandepot.com to be added to the guest list, or click here to learn more about the event.
We look forward to meeting you!