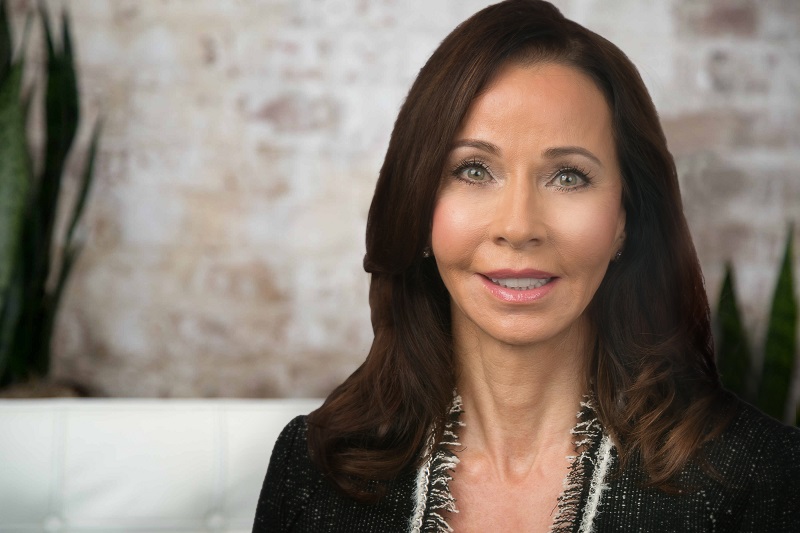 At loanDepot, our associates are one of our most important assets and biggest competitive advantages. And, during this time of steady growth — #TeamloanDepot has grown by 29 percent since January 2015 — shaping a premier #FinTech workforce requires visionary leadership with exceptional experience captivating and cultivating the finest talent.
To ensure loanDepot's talent acquisition and development strategies are aligned with our business needs, we are pleased to welcome Kathryn Antoneas to loanDepot as chief human resources officer. In this newly created position, Antoneas will lead the company's enterprise human resources functions and oversee the company's recruitment, HR, training and development. She also will be responsible for managing and building loanDepot's workforce and talent, and will lead the human resources initiatives focused on growth and performance within the organization.
"With more than 5,000 employees and an eye on the future, loanDepot's focus on our team has never been more important than it is today," says Anthony Hsieh, chairman and chief executive officer of loanDepot. "This vital, strategic role is critical to our ability to develop and continuously improve the organization, and will better prepare us to succeed as a high-performance company. We look forward to welcoming Kathryn to the company and leveraging her strategic expertise."
Among other areas Antoneas will be instrumental in helping support the company's need for #FinTech professionals – including sourcing and onboarding more than 100 of the industry's best and brightest engineers, data analysts, software engineers and operations staff – while also maintaining a strong customer care connection.
"I'm delighted to join an organization that reflects its strong values in the workplace and within the industry," said Antoneas. "Consumer lending is at a turning point, and loanDepot is clearly at the forefront as a market-leading brand setting the pace for a rapidly changing industry. I look forward to building upon the company's success."
Antoneas will be instrumental in building and supporting both internal and customer-facing processes. She will advise and support employee and customer relations training programs such as Accelerated Career in Effective Sales (ACES) and Successful Enterprise Learning Environment Career Training (SELECT) programs. loanDepot's ACES program have proven integral in supporting our internal teams. She also will advise on protocols and processes that encourage best-in-class customer care support.
A proven leader, Antoneas' career leading human resource functions for organizations spans nearly 30 years. Prior to joining loanDepot, she spent eight years serving as corporate chief human resources office for M Resort | Marnell Sher Gaming, LLC, a Nevada-based owner, developer and operator of gaming establishments, hotel-casinos and casino resorts. Previously, she was president and owner of Moore Consulting, LLC, a management consulting business providing expertise in human resources management. Antoneas' experience also includes leadership roles as corporate svp/CHRO, human resources and corporate vp, human resources at ITT Corporation, as well as HR leadership roles at Harrah's Entertainment, Inc.
loanDepot remains committed to be America's lender and employer of choice. Interested in joining our team? Check out our current openings here.