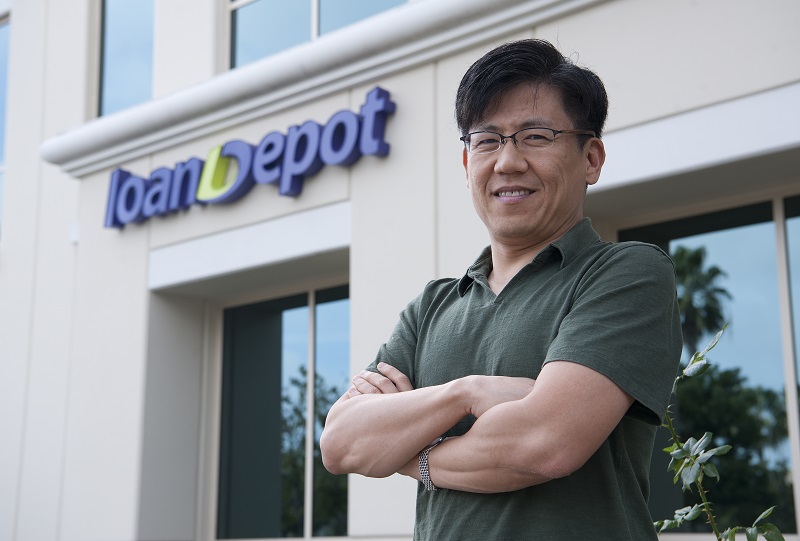 Part one of our five-part series highlighting #TeamloanDepot Technology super stars.
Developing innovative technologies that will help loanDepot blaze new trails in the era of modern lending is a primary focus for Kyoung Seop Shin, director of data architecture at loanDepot.
"This is a new era for lending companies and loanDepot is leading the way," says Shin. "There's no such thing as business as usual at loanDepot. We are redefining traditional finance and leading the FinTech revolution."
Shin has an extensive technology background that includes software development, database management and engineering. He also is an adjunct faculty member at California State University, Fullerton, teaching computer science courses to future FinTech and technology super stars.
What attracted Shin to loanDepot? He says it is the company's strong culture. "The dedication and inspiration of my managers and co-workers that makes me excited to come to work every day," says Shin. He describes his #TeamloanDepot colleagues as "super geniuses" who are "team players."
"We all work together for a common goal: To make the lending process easier and faster for our borrowers," he says. "Every member of our team has the ability to make a difference, not just within the company, but throughout the entire industry."
loanDepot is currently looking for more FinTech super stars like Shin. Check out our current opportunities.